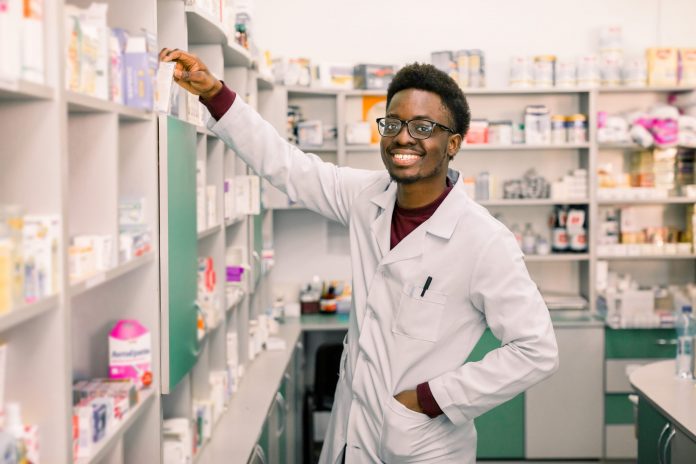 The Society of Hospital Pharmacists of Australia (SHPA) has praised hospital pharmacists and technicians throughout Australia in its Annual Report summary for stepping up during Covid-19.
The report was released after SHPA's virtual Annual General Meeting and Congress.
The Society saw more than 900 pharmacists sign up to SHPA Hospital Pharmacy Relief Register from mid-March to April at a time when the threat of Covid-19 was most urgent.
More than 1000 accessed its hospital pharmacy introductory training, and more than 3000 hospital pharmacists accessed the Society's ICU upskilling package.
There were also hundreds of posts on the SHPA's Covid-19 online forum and thousands of viewers for its Covid-19 webinar series.
SHPA President Peter Fowler underscores the impact of the Society's Covid-19 Hospital Pharmacy Capacity Snapshot Series.
"Conducted in April and May, the snapshot survey series revealed that safeguarding Australia's supply of essential medicines to hospitals was critical to managing a surge in Covid-19 inpatient cases, prompting national and international media coverage and informing the Covid-19 response of the TGA's Medicine Shortage Working Group," says Mr Fowler.
SHPA Chief Executive Kristin Michaels says that amid the uncertainty, the SHPA's 5000-plus membership renewed in strong numbers with an overall membership retention rate of nearly 94% – a record for the organisation.
Members also embraced a new, flexible 2020 CPD Calendar, with an increase in attendance over the financial year.
"With a hugely successful Medicines Management 2019 last November and strong launch of the Australian Injectable Drugs Handbook (8th Edition) in February, we were pleased to report an operating surplus to members last week, a sign of SHPA's enduring strength," says Ms Michaels.
"By flocking to virtual events, volunteering time to support peers and the profession and sending interstate messages of support during lockdowns, the passion and spirit of Australia's hospital pharmacists and technicians have been on full display, and we look with optimism to the future."