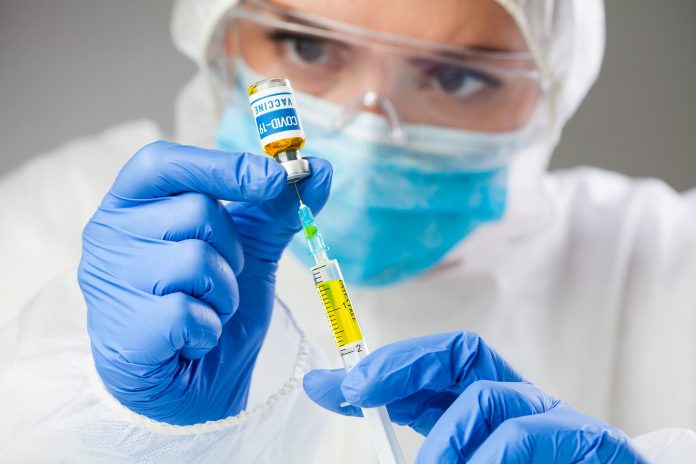 A global study, led from Monash University, has found that delivering intravenous hydrocortisone, a corticosteroid, improves recovery and survival for critically ill Covid-19 patients.
In March 2020, the REMAP-CAP investigators, led by Intensive Care Clinician Professor Steve Webb from Monash University's School of Public Health and Preventive Medicine, began randomising patients with Covid-19 to alternative hydrocortisone dosing strategies compared with patients who received no corticosteroid.
Involving 384 adult participants globally, the researchers found a 93% probability that administration of hydrocortisone improved recovery and survival.
These results build on the success of existing evidence involving dexamethasone, another corticosteroid, substantiating that this class of anti-inflammatory drugs can make a real difference in the fight against Covid-19.
Data from REMAP-CAP also contributed by combining data with other corticosteroid trials to confirm these results.
Overall, this is an important extension of current knowledge that gives clinicians an alternative corticosteroid to use in case of shortages in availability of dexamethasone.
"Our results suggest that the treatment effect of hydrocortisone is similar to that achieved with dexamethasone. This is not an additional treatment, but it is an alternative that is also effective," says Professor Webb.
"The result will also help relieve pressure on supply of dexamethasone."
The hydrocortisone results from the REMAP-CAP trial will form part of World Health Organisation (WHO) clinical practice guidelines for the treatment of critically ill patients with Covid-19, to inform critical decisions about how future patients should be treated across the globe.
About the REMAP-CAP trial
The REMAP-CAP trial has been set up by an international group of intensive care and infectious diseases specialists to enable researchers to rapidly analyse the effectiveness of multiple different treatment options for eligible Covid-19 patients admitted to ICU.
The corticosteroid component enrolled participants at 121 clinical sites in Australia, Canada, France, Ireland, the Netherlands, New Zealand, the United Kingdom, and the United States and used a Bayesian statistical model that included all enrolled critically ill Covid-19 patients, adjusting for age, sex, site, region, time, and assignment to other interventions within the REMAP-CAP platform.
The REMAP-CAP trial has been made possible with funding support from Minderoo Foundation and NHMRC, as well as multiple other international funding agencies.
For more on the trial, visit: remapcap.org