Pharmacists, as the frontline of healthcare, may often face difficult situations that can increase stress levels and impair performance, and may even lead to burnout. In the August issue of Retail Pharmacy Assistants e-magazine we spoke with Kay Dunkley, Executive Officer at Pharmacists' Support Service (PSS) about stress management, the importance of self-care and how PSS can help.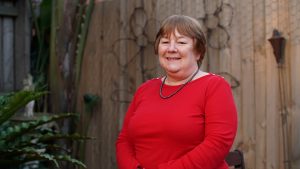 What is the aim of the PSS? 
The focus of PSS is pharmacists supporting pharmacists. As well as offering telephone support to pharmacists, interns and pharmacy students, we also advocate for the wellbeing of all members of the profession.
This advocacy includes being involved with and promoting research into the issues that impact on the wellbeing of pharmacists, preparing submissions and responding to consultations in relation to pharmacist wellbeing, providing and promoting education about wellbeing to all members of the pharmacy profession, and developing services that will enhance the wellbeing of pharmacists, interns and pharmacy students.
What does self-care mean? How do health professionals achieve self-care and prioritise it, especially during the times when 'patients come first'?
Self-care is about paying attention to our own needs so that we're better equipped to look after the needs of others. It includes the basics of good nutrition, adequate sleep, adequate exercise and looking after our own health. It's also about having interests outside pharmacy, so that we have a good balance in life, taking time to relax and have fun. Good self-care involves planning. We all need to reflect on what we want to achieve in all aspects of our lives and take steps to make this happen.
On a day-to-day basis in a busy pharmacy, it's important to ensure that all staff take breaks from work during the day and have something to eat and drink. We all work more effectively and efficiently when we have the energy we need. Healthy snacks and plenty of water are important. Fruit and nuts make easy snacks, which can be nibbled throughout the day when it's really busy. Protein-rich foods are good, too, for longer lasting energy. Avoid too much sugar and only consume longer-lasting carbohydrates, so that we don't crash when our blood sugar levels drop.
Coffee or tea in moderation will also help us function well, if we enjoy these drinks.
Even when it's busy, everyone should take a break. When there's only one pharmacist on duty, explain to customers if the pharmacist is taking a break, and ask them to come back, or offer to deliver their medication.
If you're a manager or pharmacy owner, make sure there are adequate staff on duty at all times to enable staff to take their breaks. If staff are on planned leave, they should be replaced and have some casuals who can fill in at short notice if someone is unwell. If there's no replacement for an absent staff member, explain to the customers that they may have to wait a little longer to be served.
Why is it so important to manage stress effectively, especially within a healthcare setting such as retail pharmacy?
Stress puts our brains into the fight-or-flight mode, and our ability to concentrate, think clearly and solve problems deteriorates. Thus, when we're stressed, we don't perform as well. In a healthcare setting such as a pharmacy, this can lead to mistakes, which can have a bad outcome for our patients. A stressed pharmacist who's distracted may miss something important or not pick up an error.
When we're stressed, we have less patience and may not deal as well with the people we're serving. If we're distracted, our listening and communication skills deteriorate and we're more likely to have conflict with customers. In the same way, when we're stressed, we don't communicate as well with each other, and our teamwork isn't as effective. This can lead to misunderstandings and being unpleasant to each other.
Staff satisfaction drops in stressful workplaces, and in the long term this leads to rapid staff turnover and poor service levels, which will impact on customers.
How can pharmacists better manage stress and change the way they approach challenging situations?
It's important to be able to recognise when we feel stressed [and to] look out for colleagues who may be stressed. Teamwork is a great way to alleviate stressful situations. When we feel supported in our workplace, we're less likely to feel stressed.
When faced with a difficult customer who may be argumentative or simply rude, take some deep slow breaths and keep your voice calm and low. This will help you feel calmer and will help to reduce the level of aggression shown by the customer.
Have a plan for dealing with difficult customers, such as having a senior member of staff step in and support less experienced staff. Listen to the customer and reflect back the issues they're raising, to show you understand. You may not be able to resolve their situation immediately, but offer to follow things up and then contact them by phone. This will allow time to problem solve and work on a solution when you're feeling less stressed.
Good self-care also helps us to manage stress better, as we're meeting our own needs and so can deal better with the needs of others. Our ability to handle workplace stress will be negatively influenced by any stress we have in our personal lives. Being aware of this is important, and recognising our coping limitations will help us to seek help from work colleagues when we're not at our best.
This is also where planning is important. We need to have strategies in place to try and minimise the day-to-day stresses, such as organising the family in the morning so that we don't arrive at work already stressed. There are some stresses that aren't predictable, and life can throw us a curved ball, but on a day-to-day basis, being organised and having a network of support through family and friends will minimise stress in our personal lives and so enable us to deal with stress at work better.
How does the PSS support pharmacists through difficult, stressful situations?
PSS provides a listening ear to all who call us, as well as empathy and the benefit of a colleague who understands pharmacy. All our volunteers who take calls are pharmacists or retired pharmacists. Sometimes just sharing the issue that prompted the call, or debriefing, are enough to relieve stress. Other times, the issue may be discussed, and the pros and cons of various actions considered.
The PSS volunteers also provide information about other services that may be of assistance to callers. We encourage all our callers to identify what the next step is, and we try to empower callers to take that step. This may be rehearsing a difficult conversation, or planning to make an appointment with their GP, or learning a technique to assist them relax and focus, such as mindfulness. There's no limit to the number of calls to PSS that anyone can make. At times we encourage callers to ring again.
During the pandemic, we've also organised webinars on topics that have come up a lot in calls, and used our social media to convey messages to the broader pharmacy community. In addition, we've responded to requests from the pharmacy media for articles on relevant topics relating to wellbeing and managing stress.
For more and to read the full feature as it appears in the August issue of Retail Pharmacy Assistants e-magazine, visit: rpassistants.com.au/magazines/retail-pharmacy-assistants-august-2021/