Who is your eyebrow idol? We all secretly (or not so secretly) have one.
Whether it be Audrey Hepburn's thick, dark and bold brows in the 60s, or Kate Moss's pencil thin 90s brows, trends in brows have played a huge role in beauty.
Eyebrows frame the face and have the ability to change your look with a few plucks here and there.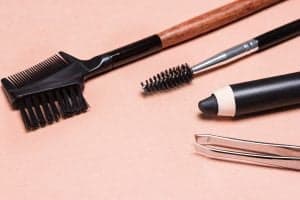 In the latest issue of Retail Pharmacy Assistants magazine, I explored what some of the most popular trends in brow care are, as well as how you can achieve such results by going to a retail pharmacy.
Top tips, with help from pharmacy
For some, going to a salon or brow expert can be too expensive, but luckily enough, a retail pharmacy, among other outlets, holds plenty of beauty products that are helpful in the brow game and affordable.
"In pharmacy we have a range of brow care products in-store," says Pharmacy Assistant Sharni Rossow, citing brow/lash tinting kits, pencils, powder, pomades, temporary tattoo gels, and the makeup tools to apply them (brushes, spoolies, stencils etc).
"For beginners, I like to recommend eyebrow pencils/powders and stencils, as I find these are the easiest to work with," she says.
For customers wanting to completely up their game, brands such as Australis offer a brow kit that contains not only tweezers, but also brow powder, wax and highlighter.
"I usually like to recommend the brow tinting sets, if they're advanced, as these can save money – instead of going into the salons – and are good in isolating times," says Ms Rossow.
Ms Rossow points up the importance of pharmacy assistants being well informed about products in the beauty aisle.
Keep an eye out for the next issue of Retail Pharmacy Assistants magazine, as we follow this up in an exploration of the different types of brow care treatments available.