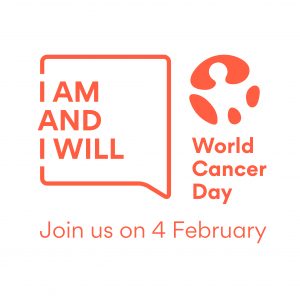 Today marks the 20th anniversary of World Cancer Day.
The aim this year is to mobilise urgent action from individuals, governments and the global cancer community; it is to close the clear gaps in cancer risk awareness between higher and lower socioeconomic groups, and the subsequent impact on their health-promoting behaviours.
The Union for International Cancer Control (UICC) commissioned a global survey of 15,000 people across 20 countries – to form an up-to-date picture of the public's experiences, views and behaviours around cancer.
The findings:
Over 3 in 5 people surveyed (61%) indicate that they have been affected by cancer, through their own personal experience or by knowing someone who has or has had the disease.
Globally, almost 3 in 5 people surveyed (58%) say they are concerned about developing cancer in the future.
The most recognised factors that can increase a person's risk of cancer include tobacco use (63%), exposure to harmful UV rays (54%) and exposure to tobacco smoke from others (50%).
The least recognised cancer risk factors are lack of exercise (28%), exposure to certain viruses/bacteria (28%) and being overweight (29%).
In general, surveyed individuals living in high-income households seem more likely to recognise cancer risk factors than those living in low-income households.
Case study: Kenya
Over 30,000 Kenyans died from cancer in 2018 (International Agency for Research on Cancer, 2018).
Kenyans are moving towards a more western diet combined with less physical activity. Alcohol, tobacco and industrial pollution are also driving up cancer cases, particularly in the younger population.
End goal:
The vast majority of people surveyed (84%) express that governments should take steps when it comes to cancer.
More specifically, 'making cancer services more affordable, including screenings, medicines, treatment and care.'
This World Cancer Day, we are spreading the word.
We are spreading the word that gaps need to be closed, and that governments need to step up.
References:
International Agency for Research on Cancer. Population fact sheet: Kenya [Internet]. Geneva: World Health Organization; 2018. Available from: https://gco.iarc.fr/today/data/factsheets/populations/404-kenya-fact-sheets.pdf