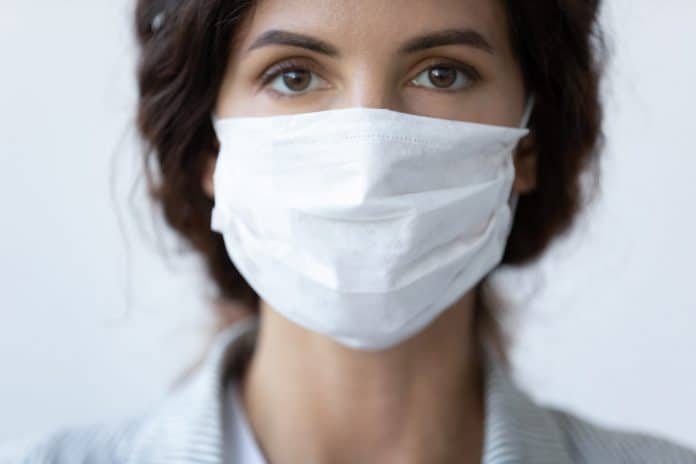 Perhaps one good thing that has come out of the Covid-19 pandemic and the global crisis that has ensued, is that it has brought out the good in humanity.
While there have, and continue to be, many stories of suffering and tragedy, there are also stories emerging of those going above and beyond to help people in need.
One such story is that of SParms (Sun Protection Arm Sleeves), a sun protection clothing and accessories brand, whose founding director, Mimi Lee is using her leadership to pivot the business model and start manufacturing SPF 50+ face masks – and donating these masks to charity organisations across the United States and Australia.
"In March 2020, we knew we had to take the opportunity to create a positive change," says Ms Lee.
"Before the official position on face masks had been announced, we had already spent a month on the drawing board at SParms HQ, designing our V1 face masks and introducing them to our audience.
"Since launching our face masks we have donated mover $87,000 worth of masks to charities. Our aim is to give away $1 million dollars' worth of face masks this financial year."
To date, SParms has donated some 5,800 face masks to charities across the United States and Australia, totalling $87,000 in value.
"In Australia, we have put in place arrangements to donate masks to the Micah Foundation Brisbane, Food Bank Brisbane and the Children's Hospital Foundation," says Ms Lee, adding that their goal is to give away "at least 60,000 face masks by mid next year".
"Everyone can get involved and help us donate more masks," continues Ms Lee.
"Our mask share program enables anyone that purchases a mask through our website to donate a mask.
"Simply jump onto our website, purchase a mask and we will automatically donate a mask to charity.
"It's that simple!"
For more information and to find about how you can help, visit: sparms.com.au/