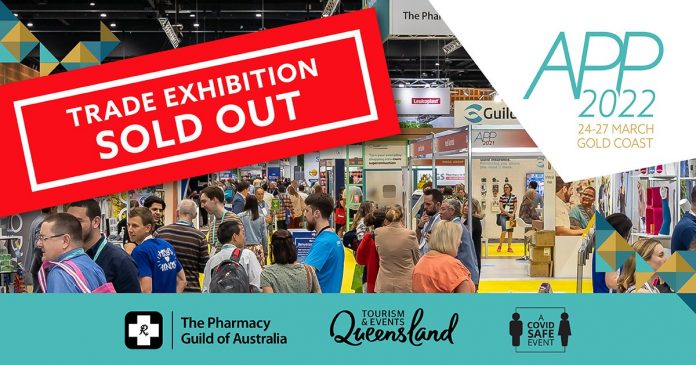 APP2022 Convenor Kos Sclavos AM has announced that the trade exhibition for the Australian Pharmacy Professional Conference & Trade Exhibition (APP) held 24-27 March 2022 on the Gold Coast was now full.
Mr Sclavos says this was the earliest he can remember APP's trade program filling up.
"We've had enormous interest from our corporates in attending APP2022 to showcase their businesses, services and products," says Mr Sclavos.
"All 420 stands are now sold. Attendees will be able to enjoy more than 200 exhibitors in the APP2022 trade hall," he adds.
Less than four months to go
With less than four months left before APP2022 begins, Mr Sclavos encourages anyone interested in attending to act quickly to take full advantage of the early bird rates.
"While we're now full for 2022, exhibitors can express their interest for APP2023," says Mr Sclavos.
"There's still some time to take advantage of the early bird rates.
"Early bird pricing allowing delegates to save over $100 is currently on offer.
"Guild members receive a further discount," he says.
Covid refund guarantee
Mr Sclavos says that the 100% Refund Guarantee introduced for APP2021 will continue to be on offer for the 2022 event, providing peace of mind for delegates wanting to register early and save.
"If attendees can't travel to APP2022 due to Covid-19 restrictions and lockdowns, they will be entitled to a full refund," says Mr Sclavos.
"The Covid Refund Guarantee, coupled with the early bird rate, provides a win-win for those who want to book early and save."
For more information or to book your tickets to APP2022, visit: appconference.com