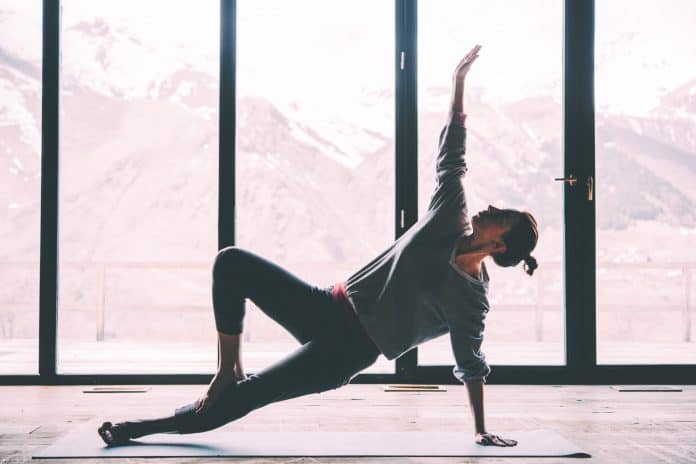 Sunday, 21 June 2020 was the International Day of Yoga – a day that celebrates the "ancient physical, mental and spiritual practice, which originated in India" (UN, 2020).
It's a day that "aims to raise awareness of the many health benefits of practicing yoga every day" (UN, 2020).
Yoga has become increasingly popular and accessible over recent years with the rise of online yoga studios (looking at you, Adriene Mishler aka Yoga with Adriene), allowing people all over the world to take up the practice from the comfort of home – only some floor space, a mat, a pillow and blanket, and possibly a yoga block or two are needed.
Yoga at home has been particularly beneficial during the COVID-19 lockdown, with many logging onto online classes as a way to stay active despite the mandated closure of traditional gyms and sports facilities.
So, while many may have hit the mat yesterday in celebration of the International Day of Yoga, it's a timely reminder to consider the benefits of yoga.
According to Harvard Medical School, the physical and mental benefits of yoga include:
A better body image – yoga focuses on what your body can do rather than how it might look.
Mindfulness – yoga enhances mindfulness by forcing you to focus on the present.
Weight loss and maintenance – practicing yoga everyday has been shown to assist with weight loss if you are overweight, thereby benefiting long term health goals.
Fitness – yoga enhances physical fitness, assisting in the development of muscle strength, endurance and flexibility.
Cardiovascular benefits – it's said that yoga helps to reduce blood pressure and has been found to improve blood lipid profiles. Yoga has also been shown to assist with blood glucose control.
Yoga is also a great way to unwind and decompress after a hectic day at work – trust me, it works!
So, whether you have 15 minutes or an hour to spare, why not give yoga a try. You will love it and your mind and body will love you for it.
Before you start a new exercise program, be sure to check with your doctor.