While the focus of the Covid-19 pandemic has largely been on adults, it's important to remember the littlest among us throughout all of this – our Little Legends – and the impact this pandemic has had on their physical and mental development.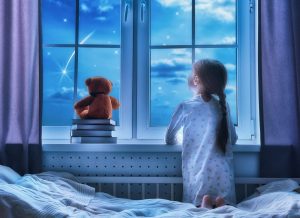 According to Educational and Developmental Psychologist from Maverick Child and Adolescent Psychology in Brisbane, Michael Duhig, while "children have been spared the direct impact of Covid-19 in terms of infection, they have felt a myriad of secondary impacts".
Mr Duhig says that the disruptions to everyday life caused largely by the restrictions and lockdown measures imposed to curb the spread of Covid-19 have resulted in "an increase in anxiety and disruptive behaviours" among children. This, he says, is "most likely due to the lack of routine facing kids currently".
"Furthermore, with learning from home becoming more and more frequent, we are seeing a sharp rise in the need for a psychological assessment relating to learning difficulties and developmental disorders," he said.
Sarah Fuller, an experienced teacher and Director at Mindful Kids Melbourne, adds that "Covid-19 has brought about many complex issues for children's health and mental health".
"The children I work with manage in many different ways … [but the pandemic] has forced children to build resilience and coping strategies, earlier, skills they may have developed as they got older in normal social settings," she said.
"The pandemic and remote learning [has] also [brought] many complex factors such as uncertainty, social isolation and parental angst that have an impact on the mental health of children and adolescents."
Agreeing with Ms Fuller, Mr Duhig added: "I don't think the impact of lockdown will necessarily change the course of socialisation for children and youth – instead, it may accelerate it.
"Previously, we knew whose house all the kids were at, judging by the plethora of bikes in the front yard. However, these days, bikes in yards are replaced by usernames in a … chatroom.
"As such, I feel like the lockdown(s) have just brought forward the move towards online peer interaction. But, unfortunately, the jury is still out in terms of whether online social interaction is helpful or hurtful regarding mental health."
Key concerns children face
Mr Duhig says that the top five concerns raised by children and youth – five to 25 years – after the initial Covid-19 lockdown in 2020, according to the Kids Helpline, were:
"Mental health concerns from Covid-19;
"Social isolation;
"Education impacts;
"Impacts on family life;
"Changes to plans and usual activities."
"This also translated to clinical presentation with the addition of learning difficulties prompted by the changes in education settings,"  he said.
According to Ms Fuller, the biggest concern for children has been unpredictability. "As a teacher, it has changed the way I plan for tasks moving forward. However, I feel this has had the same impact on kids – they don't get too excited at possible events coming up as they fear that they will be cancelled anyway," she said, adding that other concerns children face include vaccinations – are the vaccines safe and when will they be eligible for them – and when they will be able to return to school consistently.
Ms Fuller continued: "On returning to school, we can see the greatest impact on the socialising aspects, as kids have missed so much crucial playtime with larger groups of kids. In particular, sharing and play in sports games – issues that might have been more predominant in prep/grade one, are still being seen in grades two and three as they haven't had the playtime."
Helping parents identify struggles
While children may not come into a pharmacy asking for strategies to manage the impacts of Covid-19, pharmacy assistants can assist parents, guiding them on the signs to look out for that may indicate signs of mental struggle in the children.
"Parents are the experts when it comes to their child," Mr Duhig said. "If they feel like their child and adolescent is acting different or off, in most cases, they are correct. Struggles will look like different behaviours to different people, but some of the common ones are:
"Not enjoying activities, they previously used to enjoy;
"A short temper or short fuse;
"Changes in their day-to-day activities (e.g., not showering or eating as per usual);
"Retreating to their room or not partaking in family events like they used to."
Mr Duhig added: "If you recognise that your child is struggling with an issue, let them know that you can see they are doing it tough. Sit with them and ask them if they want to talk about what the issue is that they are finding difficult and work through a team-based solution together. The emphasis should be on comfort, not correction, which takes a bit more time and patience."
For more and to read the full feature as it appears in the August issue of Retail Pharmacy Assistants e-magazine, visit: rpassistants.com.au/magazines/retail-pharmacy-assistants-august-2021/