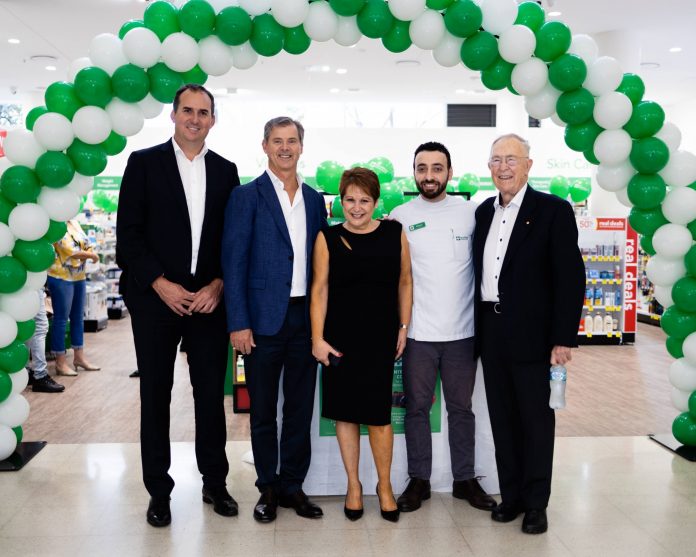 TerryWhite Chemmart (TWC) has celebrated the opening of the 500th TWC Pharmacy in Matraville NSW.
The grand opening of the 500th TWC pharmacy was attended by pharmacy founders Terry and Rhonda White, Executive General Manager of TWC Nick Munroe, Chief Executive Officer of EBOS Group John Cullity, as well as several notable local identities including Federal MP Matt Thistlethwaite and the Mayor of Randwick Dylan Parker.
Movses Injejikian, the Managing Partner of TWC Matraville, says it is an absolute honour to represent the 500th TWC pharmacy and they "look forward to helping TWC grow even stronger".
Executive General Manager Nick Munroe, says the opening of the network's 500th pharmacy reflects the success across many facets of the TWC business including its vaccination leadership, industry-leading business support, world-class education programs, innovations in health and the deeper connections TWC community pharmacies are forging with their customers every day.
"The momentum is very positive, and we have no intention of slowing down," says Mr Munroe, adding that now "600 pharmacies are well in our sights".
"We want every Australian to benefit from our healthcare programs and services, and be able to access us within 10 minutes of their home," he says.