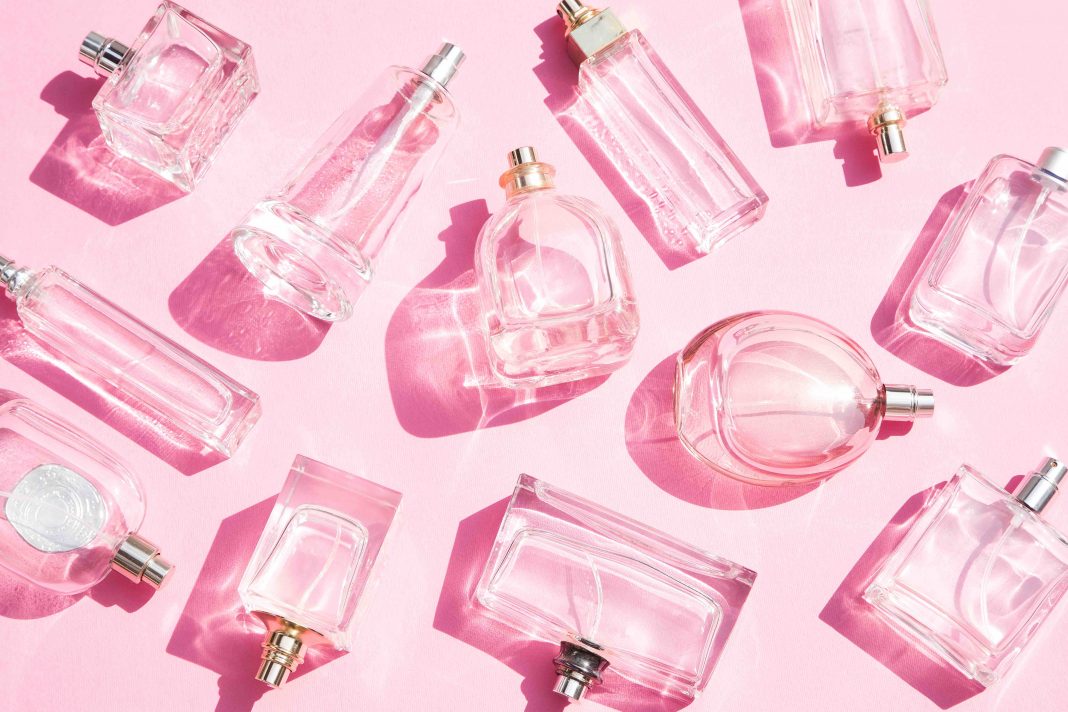 'Ariana Grande is the last great celebrity perfumer' was the headline in a Harper's Bazaar review following the announcement of the latest fragrance, Cloud Pink, from the popstar's brand. It was created as a 2.0 to the original Cloud, one of the most popular and highest-rated fragrances from the American singer, songwriter and actress.
In the October issue of Retail Pharmacy Assistants e-magazine, we compiled a list of some of the leading celebrity perfumes available in pharmacy, selecting the top 10 from an assessment of those highest rated among multiple pharmacies.
The list is not presented in order of rating. 
Cloud by Ariana Grande  
This was first released in 2018 and took Gen Z by storm earlier this year when it blew up on TikTok. Cloud boasts a fruity, floral gourmand fragrance featuring notes of raspberry, crisp pear, grapefruit, rose buds, marshmallow, orchid vanilla, blonde woods and musk.
Ari by Ariana Grande 
This was the star's debut fragrance, launched in 2015, and is rated five stars on Priceline Pharmacy's website and 4.5 stars on the Chemist Warehouse site. It's also a fruity, floral gourmand fragrance for women, featuring notes of raspberry, pear and grapefruit, vanilla orchid, rose, lily of the valley, musk and marshmallow. 
Sweet Like Candy by Ariana Grande 
Launched in 2016, this has a 4.5-star rating across multiple pharmacy sites. Another fruity, floral gourmand fragrance, Sweet Like Candy includes notes of blackberry, pear and bergamot, whipped cream, marshmallow, black currant, frangipani, honeysuckle, jasmine, vanilla and cashmere wood. 
Killer Queen by Katy Perry 
In 2013, another big-name popstar, Katy Perry, released this perfume, which gets a 4.5-star rating across pharmacy sites. It includes notes of forest fruits, plum and bergamot, frangipani, jasmine sambac and celosia, praline, patchouli and Cashmeran.
Meow! by Katy Perry  
This 2011 release for women from the I Kissed A Girl singer is another highly-rated perfume among pharmacies. The fragrance includes notes of pear, tangerine, gardenia and jasmine, honeysuckle, African orange flower, lily of the valley, vanilla, amber, musk and sandalwood.
Eilish by Billie Eilish 
Singer-songwriter Billie Eilish has made a splash in the fragrance world, her brand scoring multiple high ratings across pharmacies. The new perfume was launched only in 2021 and includes notes of vanilla, soft spices, cocoa, sleek woods and musk. 
Fantasy by Britney Spears 
Another American pop princess, who has been in the fragrance game for a long time, released Fantasy in 2005. It's still popular, boasting 4.5-star reviews across pharmacy sites. It consists of kiwi, red litchi, quince, white chocolate, cupcake, orchid, jasmine, musk, orris root and woodsy notes.
Glow by JLo 
Jennifer Lopez's Glow has been a favourite for many beauty editors as well as pharmacy customers with the perfume averaging four out of five stars. It features notes of neroli, orange blossom, grapefruit, jasmine, rose, tuberose, musk, sandalwood, orris root, vanilla and amber.
Nude by Rihanna 
While the fragrances from the highly acclaimed singer's brand may have taken a back seat to her makeup line, Rihanna is still responsible for one of the most popular celebrity perfumes. The fragrance consists of guava, pear, mandarin orange, gardenia, orange blossom, jasmine sambac, vanilla orchid, sandalwood and musk notes.
Lovely by Sarah Jessica Parker 
The American actress, the queen of fashion in the 1990s, also has a fragrance in the top spots for celebrity perfumes. Lovely includes notes of lavender, martini, bergamot, mandarin orange, palisander rosewood, patchouli, orchid, narcissus, musk, woodiness, cedar and white amber.
This feature was originally published in the October issue of RPA e-magazine.