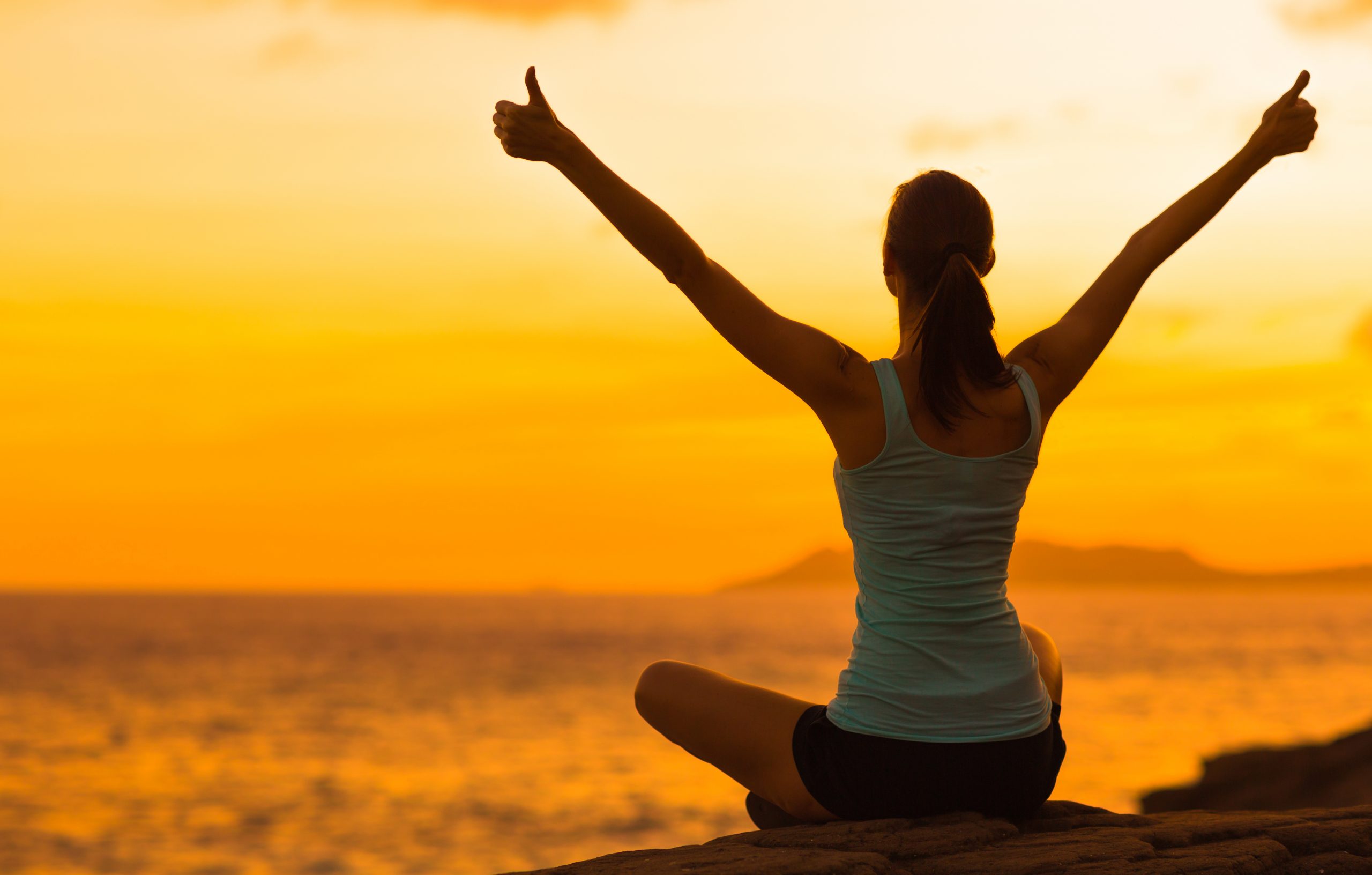 When you think of the month of July what comes to mind? For some it may be the start of the new financial year while for others it's the month to go dry – to give up the booze – for Dry July.
Given how challenging 2020 has been, for this year only, the Dry July Foundation has decided to include a few new options to encourage as many people as possible to get involved – without the extra stress of feeling like you have to get through the entire 31 days alcohol free.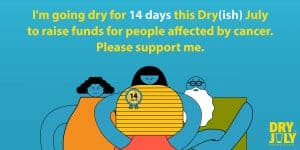 With that, Dry(ish) July was introduced to encourage the nation to go as dry as they're willing to try, and to fundraise for those affected by cancer.
"We get it. Aussies have had a really challenging first half of 2020. But what remains unchanged is that people affected by cancer still need our support. In fact, they need our support more than ever," says Dry July Foundation CEO and Co-Founder, Brett Macdonald.
"We need as many people as possible to get involved … that's why, for the first time in Dry July's 12-year history, we're giving Aussies the opportunity to choose how long to go dry for; to help raise much-needed funds for cancer patients and their families.
"It is clear that the Aussie spirit has not faltered during this challenging time, and it is this remarkable spirit that we are counting onto help the Dry July Foundation raise these vital funds for people affected by cancer."
So, while we are halfway through the month – there is still time to take up the '14 days dry' Dry July option.
For those who have not yet started and who may be thinking about the 14-day option, or for those who have committed to the 21 or 31-day challenge, we spoke with Accredited Practising Dietitian and author of the book, Eat Like An Athlete, and spokesperson for Dietitians Australia, Simone Austin about her tips on how to stay dry this month.
How does alcohol effect you?
According to Ms Austin alcohol has a number of negative effects on the body, including dehydration; sleep disturbance; mood changes and impacts on mental health; increased risk of violence and accidents; impacts on your liver function and in some cases, cirrhosis of the liver; increased triglyceride levels; to name a few.
"It can increase your risk of cancers like liver cancer, and also oesophageal cancer," says Ms Austin.
"Also, alcohol is really high in calories. So, it does tend to increase your body weight and particularly the weight around your abdomen area, which can then increase your risk of other chronic disease as well."
It goes without saying then, that going alcohol free has many health benefits.
"If people are making an effort in terms of reducing their alcohol, sometimes that will also spread over into an indirect effect of improving their diet or increasing their exercise – just looking at their whole health and wellbeing," says Ms Austin.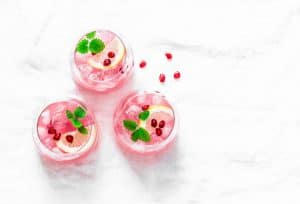 "The other part is … sometimes if we have alcohol, we will eat other foods … like chips or other salted-type foods … or takeaway foods."
Ms Austin adds that the other benefits of giving the booze a break include improved mood and sleep.
"Better sleep means you're not then looking for pick me ups [the next day] or maybe sugary things or excess caffeine – those comfort foods," she says.
An opportunity to break the cycle
According to Ms Austin, making the effort to say no to that Friday night wine or that beer while watching the footy helps with "breaking the cycle".
"Often people … do things by habit and associate things together. So, it might be like, 'I'm going to watch the footy on a Friday night' and the association is to have alcohol. Or, 'I'm going to come home or clock off [after] a long day' … and you clock off and then [reach] straight for an alcoholic beverage.
"So, it's asking yourself, 'Do I really want it now or am I just having it out of habit'. Are you associating other things you do always with alcohol, and could you do those things without alcohol included as well?"
How to stay sober?
While it's often encouraged to add in exercise (yoga is great!) or to take up a new hobby to break an old habit like reaching straight for the wine glass when you get home, Ms Austin adds the following recommendations.
"I think the first one is for people to just ask themselves, 'Can I still have the social event without the alcohol'. And then it's asking, 'What can I have [instead]'," she says.
"Things like soda water with a squeeze of lime or lemon [are great]. Also, just putting what you want to taste … on the side of the glass because lots of our taste is actually from our smell. So, if we put the lemon or the lime just in the soda water, we might go: 'Aw, that doesn't have much taste'. But putting it on the side of the glass will mean – because you can smell it – [that you will taste it]."
Ms Austin suggests having alternatives available on hand. So, if you prefer cold water to room temp, "have you got water in the fridge"?
"Have you got [the water] already made up with the lemon … have you got some mint that you can make a nice herbal-type drink [with]?
"Could you … swap your … wine while watching TV … with some nice quality tea?"
Ms Austin adds: "Are you just having the drink because you want to amuse your hands? Can you take up knitting or do a jigsaw puzzle or just being aware of why you're picking up that drink and putting something else in that place."
When out with friends, Ms Austin suggests "having a coffee" or tea or a soft drink, instead of always having an alcoholic beverage.
"Could you go for a walk with your friend [or] cook [or] have a cup of tea [instead]?" asks Ms Austin.
In terms of dealing with stress, Ms Austin recommends medication, mindfulness exercises, breathing and exercise, and also calling a friend to chat.
"Sometimes a journal [can help]," she suggests. "Just writing down what's been good for the day, what's been [bad] and finishing off with what's been good. It's about switching your mind, I suppose, to something else."
So, while Dry July has already started, there is still time to jump on board and give the booze a break for the next 14 days, all while raising much-needed funds to support those battling cancer.
To find out more, and for more tips on how to go dry for the rest of July, visit: dryjuly.com.