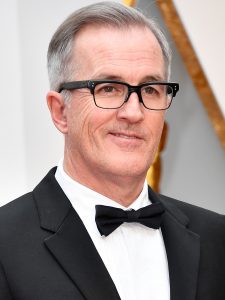 Award-winning screenwriter, novelist and Academy Award nominee for Hollywood blockbuster Lion, Luke Davies will present at APP2020.
Mr Davies will inspire delegates attending the event on Wednesday, 18 March.
In his APP presentation, which will follow on from an interactive workshop on harm minimisation, Mr Davies will recount his remarkable story of reliance on heroin, his subsequent treatments including buprenorphine, and what led him to Hollywood success.
"Luke was able to get out of the downward spiral in part by the relationship he maintained with his community pharmacist," says Workshop facilitator and owner of a pharmacy active in the opioid replacement therapies (OTR) program, Angelo Pricolo.
"This first-hand account of how pharmacists are assisting patients in the ORT program is a warm-hearted reminder of the role of community pharmacy in this field."
For more details on the workshop and to register, download the APP2020 program at appconference.com.