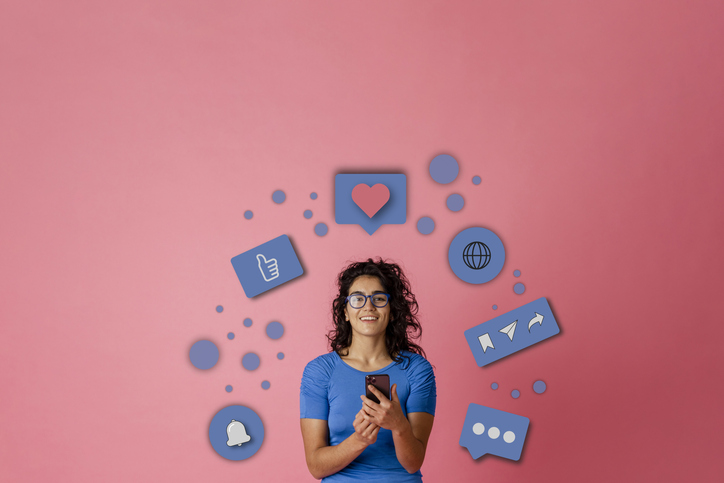 Bazaarvoice Influencer Research reveals that most Australians have never heard about the deinfluencing trend and that 63% say they follow recommendations of everyday social media users.
Bazaarvoice, Inc., the leading provider of product reviews and user-generated (UGC) solutions, today released consumer research surveying 1,008 Australians, detailing how shoppers interact with influencers.
The results revealed insights into who influences purchasing decisions, what truly impacts consumers' decisions, and which platforms they use to shop. An overwhelming 100% of respondents said they bought a product based on other online shoppers' recommendations.
However, the study reinforces the declining power of online celebrities. Most Aussie shoppers (63%)  have purchased a product based on the recommendation of an everyday social media user, but only 6% said celebrity influencers impacted their decisions.
"Across Australian networks, the appeal of big celebrities or influencers has certainly diminished, and the voice of everyday consumers became louder," said Kate Musgrove, APAC Managing Director at Bazaarvoice.
"While most of us are not celebrities, all of us are shoppers, and we want to hear about the experiences of real, authentic shoppers. We find these people more trustworthy and are more likely to purchase products based on their recommendations."
Other key Australian findings include:
Everyday recommendations: Over a third (39%) of people said they purchase more products based on recommendations from regular social users compared to in the past.
Who influences us: When purchasing a product, Australians said everyday social media users are who they are most influenced by (29%), which is slightly more than brands (28%) and subject matter experts (26%). Social media influencers (13%) and celebrity influencers (6%) were regarded as less influential.
Platforms: TikTok (29%), Instagram (24%) and Facebook (23%) are the three social media platforms most used by Australians to discover new products, and it's what they use most to purchase new products as well (Facebook – 28%, Instagram – 28%, TikTok – 18%).
Brands need to find the everyday user: 66% of Aussies want to see brands partner with regular social media users more than influencers or celebrities.
Aussie creators: Despite saying professional influencers are less relevant for their decisions, almost half (47%) of Australian respondents would like to build a career or side hustle as a content creator in the future. This was the highest percentage out of all surveyed countries, including the US (45%), the UK (41%) and France (27%).
De-influencing: The power of 'de-influencing' or 'reverse-influencing', the trend of social media content producers arguing against buying products or services they dislike or think won't benefit their audiences has also been analysed in the report. Less than one in three Australians (29%) has heard of the trend and found no discernable impact on shoppers' attitudes.
The findings demonstrate that Australian brands and retailers must recognise that social media continues to evolve and that marketers must pay closer attention to regular consumers' opinions as they hold significant weight in customers' decision-making processes.
The traditional model of using high-paid celebrities is rapidly losing its appeal. Marketers need to exercise caution and make well-informed decisions while planning their influencer campaigns, as a strategic approach is more important than ever to achieve results.