Australia's leading hospital breast-pump innovator, Medela, has launched three of its most-advanced personal-use pumps, to be sold in pharmacies across Australia, giving mums' a more personalised pumping experience.
Medela has also launched a new evidence-based COVID-19 information hub to support mums and healthcare professionals during these challenging times.
Medela's new Flex™ Family range now available in Australian pharmacies – gives breastfeeding mums a more personalised pumping experience
Now available to be sold in pharmacies Australia-wide, Medela's new Flex™ family range includes three unique pumps that are clinically tested to produce up to 11 percent more breast milk, more comfortably for breastfeeding mums.1
The new range include Medela's Swing Flex™ single pump at $289.95, the Swing Maxi Flex™ double pump at $399.95, and Medela's most-advanced double pump, the Freestyle Flex™ at $549.95.
Each pump has the new scientifically designed PersonalFit Flex™ shield, with a soft, adjustable rim and closed-circuit overflow protection to be shaped around every mums' natural breast shape. It enables mums to find the perfect pumping position, and moves on from the non-existent, 'perfect' round shield used for decades.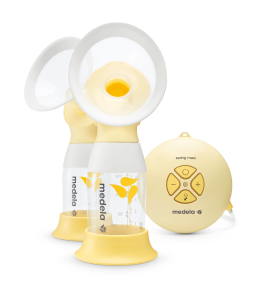 For further details and stockist enquiries, visit www.medela.com.au.
Medela's COVID-19 information hub keeping breastfeeding mums informed
As we know, breastfeeding can be challenging for mums, even at the best of times, and COVID-19 may have understandably added an extra layer of concern.
To help mums and healthcare professionals navigate COVID-19, Medela has launched an information hub with the latest and most credible information regarding breastfeeding, human milk, safety and health for pregnant women, breastfeeding mums and their babies.
The dedicated portal shares information that has been collated from reliable sources. Medela also shares tips for mums to stay physically and mentally well during this time as part of its Mums' blog. All can be found at www.medela.com.au.