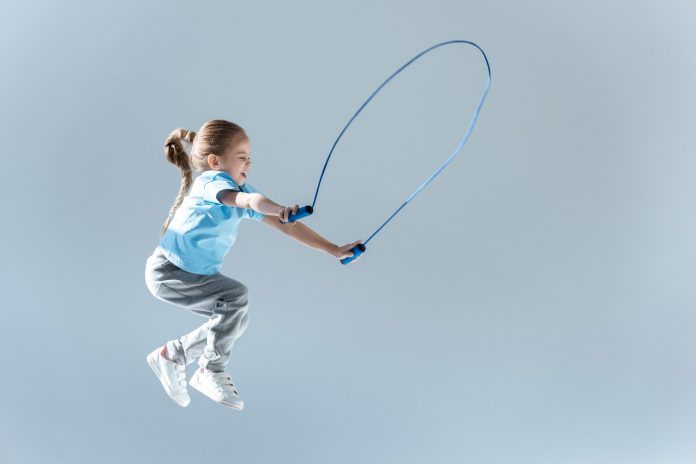 Media Release
12 May, 2020
Desperate for something to keep at-home kids occupied in a healthy way? The Heart Foundation has developed a series of fun instructional skipping videos to help the young ones keep active during the COVID-19 school lockdown.
There are around two dozen short clips showing how to do skipping tricks like "the skier", "criss-cross" and "awesome Annie". The tricks range from beginner level to advanced.
For nearly four decades the Heart Foundation's Jump Rope for Heart program has been a mainstay of primary schools' physical activity programs, and the current restrictions have prompted the development of this new series to fill the void.
The Heart Foundation's Director of Active Living Adjunct Professor Trevor Shilton said that with kids stuck at home in many cases, and the Jump Rope for Heart team unable to visit schools for workshops, moving online was a way to satisfy kids' itchy feet and keep them active.
"Every year, over 1000 Australian primary schools, and over 200,000 children take part in Jump Rope for Heart," said Professor Shilton.
"So the lockdown has left quite a gap in many kids' physical activity routine. These new videos will go some way to keeping them engaged in skipping, which we know improves skills and fitness and helps them to develop a positive attitude to exercise and lifelong healthy habits.
"Australian kids are already behind the eight-ball when it comes to low rates of physical activity. Data shows that over 80% of Australian children are not meeting the Australian guideline of one hour of physical activity a day; and eight in 10 are also exceeding screen guidelines. One-quarter of children in Australia are overweight or obese. The lockdown threatens to worsen these figures so we need to do everything we can to encourage kids to be active," said Professor Shilton.
Sample videos are available on the Jump Rope for Heart YouTube channel for all to watch, with more available to registered students of participating schools. To get started, visit jumprope.org.au and follow the link to the YouTube channel.
Since 1983, schools participating in Jump Rope for Heart have raised more than $104 million to fight heart disease – the single biggest killer of Australians.
Source: Heart Foundation.