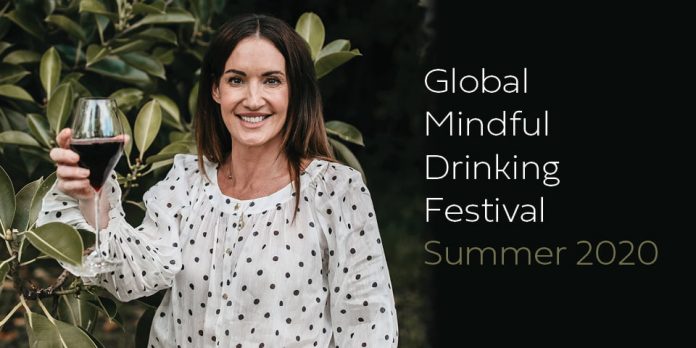 Did you know that about half (48%) of Australian drinkers consume alcohol with the intentions of getting drunk? And 78% of Aussie drinkers who consume alcohol to get drunk, consider themselves to be a 'responsible drinker'.
Now this is a judgement free zone, so we're here for people living their best lives. However, copious amounts of drinking often lead to unfortunate situations, whether that be health concerns, mental health issues, financial problems, or something else.
So, it's no surprise that people would want to dry and reduce their amount of drinking.
This year, originating from the UK is Club Soda's eighth Mindful Drinking Festival, that will this year appear online due to COVID-19 reasons, and this year it's FREE to attend.
The four-day virtual event will give anyone looking for the inspiration to change their drinking habits, access to some of the world's leading experts in mindful drinking.
Speakers include:
Spencer Matthew: TV star and founder of low-alcohol brand CleanSpirit.
Ruby Warrington: author of Sober Curious.
Holly Whittaker: Quit Like a Woman.
Lucy Spraggan: singer and song writer.
Shanna Whan: CEO and founder of National Charity, Sober in the Country.
Andy Moore: CEO of Hello Sunday Morning.
Jill Stark: author of High Sobriety, and many more.
The global sessions will cover all topics related to moderation and quitting, including sober socialising, dating, exploring, creativity and the use of journaling as well as inspirational interviews with journalists, authors and key Instagram influencers.
The Mindful Drinking Festival will start 6pm, Thursday 30 July. Registrations are at mindfuldrinkingfestival.com.
Some of the beverage brands are on offer at craftzero.com.au to purchase prior to the event.
Feature image: Sarah Connelly, who has developed the Australian programme for the festival.