The November issue of Retail Pharmacy Assistants magazine welcomed the first instalment of our new, monthly pharmacy assistant profile feature. This month we spoke with Pharmacy Assistant, Donna Rey from the Zammit Street Pharmacy, in Deception Bay, Queensland about her career highlights, challenges and the passion behind working as a pharmacy assistant. 
How long have you been working for the Zammit Street Pharmacy?
I have been working at the Zammit Street Pharmacy for 12 months.
Is pharmacy a career pathway you have always been passionate about?
I started in pharmacy when I was 16 and have seen a lot of changes over the years. I started as front shop assistant for several years before starting with my current bosses, who have two other pharmacies, in the local area. I was always interested in the dispensary part of the pharmacy, so I followed that path and completed my dispensing course.
What do you enjoy most about working in pharmacy?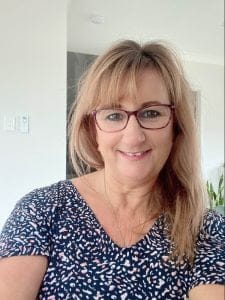 I enjoy going to work every day because you never know what you are going to face. Everyday has different challenges and I [enjoy] talking with our customers to find the best possible solutions for their problems if possible.
What have been your career highlights so far?
My highlights would be having my two children – who are now adults – and having my daughter work with me when she was 16. I love coming to work and have been with these bosses for nearly 30 years – they are wonderful and are my work family.
What has been one of the most difficult challenges working in pharmacy, and how did you overcome it? 
Working throughout the Covid-19 pandemic certainly presented numerous new challenges. Examples include schedule three salbutamol legislation restrictions, telehealth repeat regulations, up-scheduling of paracetamol 665mg, e-scripts etc. You really need to be on top of everything these days, because things are always changing. Effective and efficient communication with patients and active listening are the key to great customer service and have helped on numerous occasions to overcome difficult situations.
What is one thing you think all pharmacy assistants should remember?
To always be polite no matter what the circumstances, and to [treat others] like you would like to be treated yourself.
To read the interview with Donna Rey in full, as it appears in this month's issue of Retail Pharmacy Assistants magazine, visit: rpassistants.com.au/magazines/retail-pharmacy-assistants-november-2020/