Wellness is meeting football, with Wallabies Captain Michael Hooper teaming up with Australian wellness brand Bondi Vite, as their latest ambassador.
"As Wallabies Capta
in, Michael is one of Australia's most iconic athletes," begins Founder and Managing Director, Damien Fitzpatrick.
"His character both on and off the field make him a perfect fit for the Bondi Vite brand."
Fitzpatrick, a recently retired professional rugby player himself, established Bondi Vite on the foundations of premium Australian quality and active living, both of which are globally synonymous with the region.
"When we launched Bondi Vite last year, I felt the best way to introduce our company values through a range of high-strength products that covered a broader spectrum of health benefits."
Their initial range includes ten premium, high-potency vitamin products, attributed to a broad scope of health benefits – including High-Strength Men's and Women's Energy Multivitamins, Fish Oil, Turmeric and Magnesium.
Hooper explains that, "Bon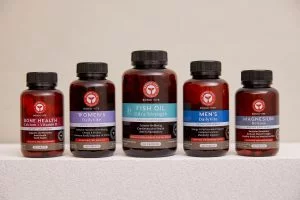 di Vite are striving to be a leader in the vitamin and wellness industry, that desire for success – built off products of the highest quality – is something that really resonated with me.
"The values and vision of Damien and his team made the decision to join the team at Bondi Vite a simple one – I'm excited to be a part of what's in store."
The announcement of Hooper as a Global Brand Ambassador is a timely one, as Bondi Vite also embark on their first foreign market entry through an agreement with leading pharmacy chain in the Singapore and South East Asian region.
Images by: Chris Grundy.