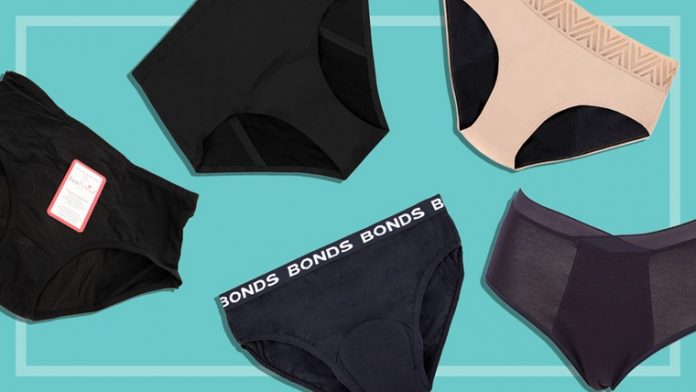 Admittedly, this is something I am hesitant to try largely because I'm so used to the security of other period products (e.g., tampons) that I've used for years and know work for me.
So, when an e-mail from consumer advocacy group, CHOICE landed in my e-mail inbox, it immediately sparked my curiosity.
An 'extensive Australian trial' of 10 types of period undies.
According to the statement released by CHOICE, they recruited 56 volunteers to trial period undies from Bonds, Modibodi, Thinx, Eco Period and Love Luna (which is sold at National Pharmacies), with each pair being trialled a minimum of 30 times.
They also tested the underwear in their laundry laboratory to find out what effect washing and drying would have on the underwear's condition over time.
"Period undies are becoming increasingly popular as people look for eco-friendly alternatives to pads and tampons, so we wanted to examine just how well different brands perform," says CHOICE consumer expert, Marianna Longmire.
"There are so many different types and brands of period undies available these days. Our period underwear review will make it much easier for Australians to decide, which undies are best for them.
"Sometimes there's a reluctance to talk about periods but these products really matter to people who need them.
"You deserve to have rigorous and independent testing on all the products you rely on, from washing powder to period undies.
"This new CHOICE review will help you find out what products will work best for a heavy flow day, or which will be more comfortable.
"We hope that publishing and discussing our period underwear review will also help to reduce some of the stigma that still exists around periods," she adds.
The top three
Reportedly, CHOICE say that the 10 period undies that they looked at performed well.
But the top there were …
Modibodi Seamfree Full Brief
CHOICE Recommended
Price: $33
Absorbency: Moderate-heavy
CHOICE score: 80%
Performance: 82%
Overall comfort: 74%
Ease of use: 77%
"The Modibodi Seamfree Full Briefs, with a moderate to heavy absorbency, were worn by triallists during the day," says Ms Longmire.
"These undies scored the highest for no leakage, with only one of 34 participants reporting a small leak.
"These period briefs also rated highest for performance, ease of use, and ease of washing."
Bonds Bloody Comfy Period Full Brief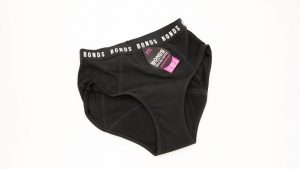 CHOICE Recommended
Price: $29.99
CHOICE score: 76%
Absorbency: Heavy
Performance: 79%
Overall comfort: 73%
Ease of use: 75%
"The Bonds Bloody Comfy Full Briefs, with a heavy absorbency, were worn overnight by our triallists. They were commended for their absorbency, and received the equal second highest no leakage score," says Ms Longmire.
Modibodi Seamfree Full Brief 
CHOICE Recommended
Price: $35
CHOICE score: 76%
Absorbency: Heavy-overnight
Performance: 80%
Overall comfort: 66%
Ease of use: 76%
"The people who trialled these Modibodi Seamfree Full Briefs wore them overnight, and really liked the security, absorbency and length of the gusset on the undies.
"Triallists commented that they provided a lot of protection and had their full trust throughout the night. It's no surprise that these undies scored highest for absorbency and odour control," says Ms Longmire.
To see their full review, visit: choice.com.au/periodundies