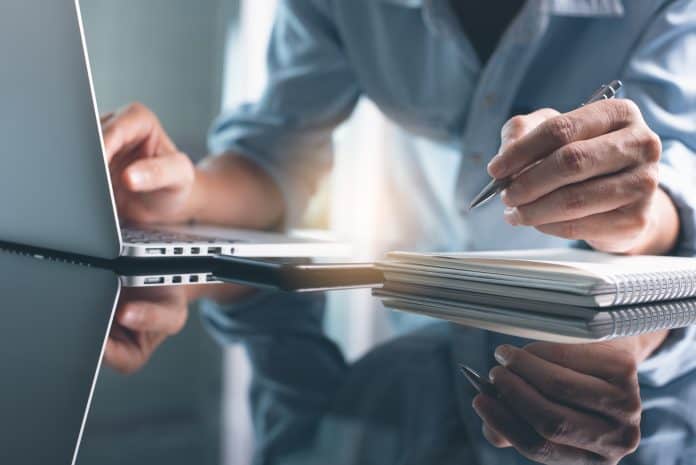 Media Release
Musculoskeletal conditions such as back pain, osteoarthritis and acute muscle pain are common and have a substantial impact on everyday life.[1]
The pain and inflammation may be managed by oral medicines, particularly non-steroidal anti-inflammatories.
However, the systemic absorption of these oral medicines may put patients at risk of adverse effects, and interactions with other medications.[2]
Topical medicines may be preferred for the management of pain associated with musculoskeletal conditions, especially in patients who cannot take oral medications, or are at higher risk of experiencing adverse effects with these medicines.[2][3]
Guild Learning and Development, in partnership with GSK, has developed a new online course to support pharmacists in recommending topical agents for pain management titled Use of topical agents in pain management.
This course educates pharmacists on the role of topical agents in the management of pain. To enrol in this course please visit guilded.guild.org.au
For more information contact Guild Learning and Development on 1800 049 056 or email learninganddevelopment@guild.org.au.
This activity has been accredited for one hour of Group 1 CPD (or 1 CPD credit), suitable for inclusion in an individual pharmacist's CPD plan, which can be converted to one hour of Group 2 CPD (or 2 CPD credits) upon successful completion of relevant assessment activities.
References:
Australian Institute of Health and Welfare 2019. Musculoskeletal conditions and comorbidity in Australia. Arthritis series no. 25. Cat. no. PHE 241. Canberra: AIHW.
Derry S, Moore RA, Gaskell H, McIntyre M, Wiffen PJ. Topical NSAIDs for acute musculoskeletal pain in adults. Cochrane Database of Systematic Reviews 2015, Issue 6.
Bariguian Revel F, Fayet M, Hagen M. Topical Diclofenac, an Efficacious Treatment for Osteoarthritis: A Narrative Review. Rheumatol Ther. 2020;7(2):217-236. doi:10.1007/s40744-020-00196-6
Principles of analgesic and anti-inflammatory drug use for musculoskeletal conditions in adults. [published 2017 March]. In: eTG complete [digital]. Melbourne: Therapeutic Guidelines Limited; 2020 Jun. Available from: https://tgldcdp.tg.org.au/viewTopic?topicfile=principles-analgesic-and-anti-inflammatory-drug-use-musculoskeletal- conditions-in-adults&sectionId=rhg3-c05-s2#rhg3-c05-s2-2
Text by: The Pharmacy Guild of Australia