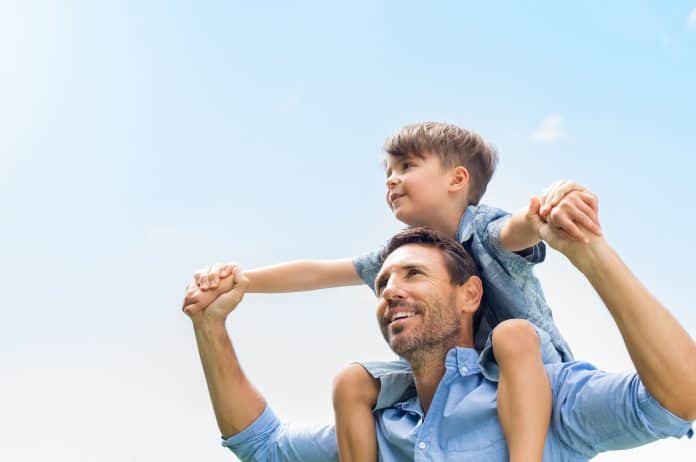 In the lead up to Father's Day, Healthy Male – 'a national organisation that provides easy access to the latest scientific and medical research on male reproductive and sexual health' – is shining the spotlight on the importance of making fatherhood a priority, not just for the benefit of the mother and child, but for the father himself.
This comes following news of AFL players missing games to be with their pregnant partners or children in times of need, showing that professional sport is realising the importance of fatherhood in a man's life.
"Our research shows that many Australian men want to be more involved in the birth of their children and take time off work to care for their children, but many aren't given the opportunity," says Healthy Male CEO, Simon von Saldern.
"This is why we're calling for employers to not just make parental leave available for men, but also to model it so people feel comfortable taking it."
With the latest data from the Australian Government's Workplace Gender Equality Agency showing that in 2018-19, only 49% of employers offered parental leave, and that men accounted for 6.5% of leave taken by primary carers, Mr von Saldern adds that the example of AFL player, Jamie Cripps being allowed by his club (the West Coast Eagles) to miss crucial games to attend the birth of his child shows "an impressive and modern attitude towards fatherhood".
"We'd like to see others follow," adds Mr von Saldern.
"Fatherhood is not a part-time hobby outside of work. Our research shows that Australian men want more support from society to be active, healthy fathers."
To improve the health and wellbeing of men as they become fathers or if they experience the devastating loss of a pregnancy or child, Health Male is calling for the following changes:
Health checks for men when they're planning to conceive, during pregnancy and after their baby arrives.
A review of birthing and parenting classes to make sure they meet the needs of men and offer practical advice about how to manage common problems such as sleep deprivation or intimate relationship changes.
Health professionals to engage more with men and care for their needs as well as the mother and baby's.
Training for health professionals to offer more emotional support to men during fertility treatment or at times of loss.
Parental leave and flexible work arrangements for fathers with uptake encouraged and modelled by leaders.
Better tools to screen men for postnatal anxiety and depression.