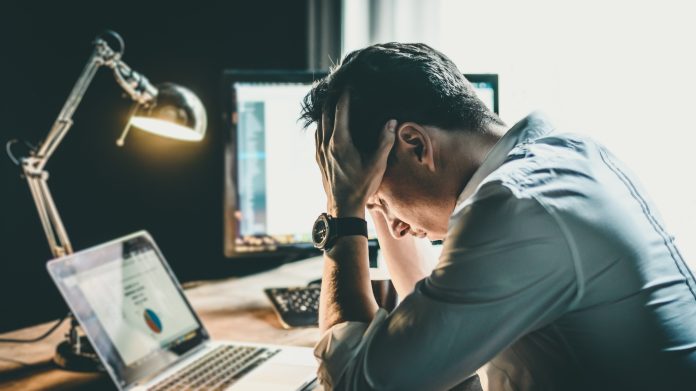 It's no secret that the COVID-19 pandemic has significantly impacted mental health and now an index shows just we we're at and what our greatest concerns are.
Morneau Shepell's May 2020 Mental Health Index data is showing that while there were slight improvements in May 2020 compared to April when mental health scores took a dive as the pandemic took hold, overall the mental health of the population remains at a low point.
"As the COVID-19 pandemic continues, the Mental Health Index shows the devastating impact that ongoing disruption can have on the quality of Australian workers' mental health," says Managing Director, Australia operations, Jamie MacLennan.
"We're seeing early signs of hope in certain areas but will remain committed to supporting the mental health of Australian employees.
Morneau Shepell, a leader in integrated HR solutions, has shown that, compared against a benchmark of 75, employees whose salaries were reduced in May reported a negative mental health score (-22.4), similar to those who recently lost their jobs (-23.2).
The data has also revealed that people in households with only one adult have the lowest Mental Health Index scores of any group (-17.9 compared to the benchmark of 75) – the score improved from where it was in April (-20.2). The main factor affecting this group's mental health include the stress of being alone or trying to manage children alone.
Impacted industries
Industries that have continued to see declines in worker mental health, include:
Wholesale trade (-18.8)
Administrative and support services (-16.9)
Food services (-22.4)
Educational services (-17.4).
Of these groups, workers in wholesale trade and food services face uncertain futures as many parts of the country remain in lockdown, while administrative support and educators may be cracking under the strain of working remotely.
The greatest improvements in mental health scores have been seen:
Public administration
Professional, scientific and technical services
Retail trade.
Employees who had access to an employee assistance program had better Mental Health Index scores (-12.6) than those who did not (-16.4).
Pandemic fears and concerns
The Mental Health Index has also shown that many are no longer confident that the disruption caused by COVID-19 will end by January 2021.
The index reveals that now 24% of respondents are preparing for the disruption to last beyond January 2021.
The most pervasive concerns affecting Australian's mental health as a result of the pandemic, include:
The financial impact of the pandemic (57%)
Losing a loved one (32%)
Becoming ill (30%)
Uncertainty around how the virus will impact family and relationships (21%).
"The Mental Health Index is critical in helping us understand changes to mental health over time.
"The pandemic is not a temporary issue. It is a major life and economic shift that will have ups and downs," says Senior Vice President of Research, Analytics and Innovation. We need to be aware of potential risk to ensure support is available to those in need.
"The slight improvement in May is encouraging. We also need to prepare for the impact of the second and perhaps third wave, which may have an even more profound impact than the first wave."