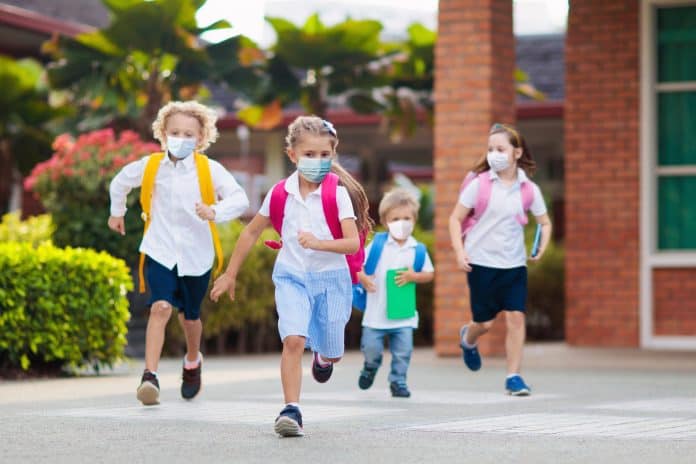 The Royal Australian College of General Practitioners (RACGP) is urging families to help stop the spread of COVID-19 this school holiday by following expert medical advice and acting responsibly.
Friday saw schools break in Queensland, the Northern Territory and Victoria – the state which has concerned medical authorities due to a recent rise in case numbers.
Recently the Australian Health Protection Principal Committee advised people to avoid travelling to or from six local government areas in Melbourne, with the highest number of cases in Victoria.
The holiday starts a week later in Tasmania, New South Wales, Western Australia and South Australia, with term two winding up on 3 July 2020.
RACGP spokesperson Dr Charlotte Hespe urged families across Australia do their bit to stop the spread of COVID-19.
"This is not a normal school holidays. Although we have successfully flattened the COVID-19 curve in Australia and have seen an easing of restrictions, we are far from out of the woods.
"The spike in cases in Victoria was not unexpected and could happen in other areas, particularly as people gain more freedoms.
"This is why it is so important that families are extra vigilant this school holidays and maintain social distancing and regular hand washing – those in COVID-19 hotspots in Victoria should holiday at home and avoid unnecessary travel interstate and regionally.
"Anyone who is feeling unwell with COVID-19 symptoms such as cough and fever should get tested right away and self-isolate until you get the results."
She says that many people have avoided seeing their GP during the pandemic due to fear of contracting COVID-19 or thinking their GP was not open.
"I want to reassure everyone that GPs are open and safe to visit.
"GPs have strict infection control processes in place to combat COVID-19 and they should be maintaining and reviewing these in light of the changing situation."
The RACGP's Expert Advice Matters campaign has been encouraging patients to continue taking care of their health during the COVID-19 pandemic and consult with their usual GP for any health concerns.