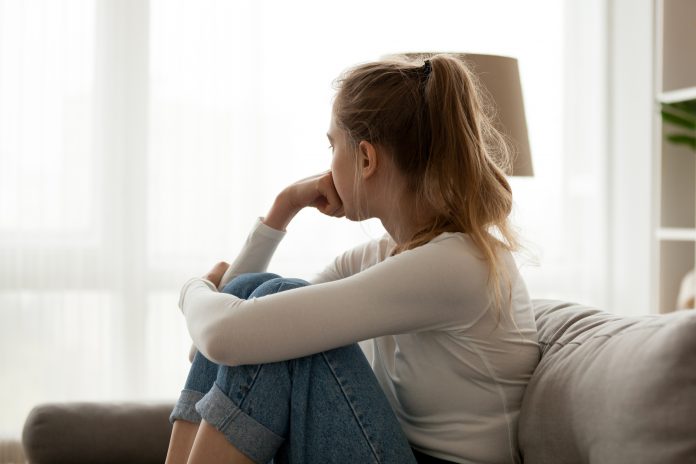 With everything going on in the world at the moment and with the unanticipated changes and lockdown measures that have been brought on by the COVID-19 pandemic, it's not surprising that a national survey of more than 100 pharmacists from across Australia has found a spike in people seeking professional advice on managing stress and overcoming sleeping disorders.
The survey, which was conducted by Priceline Pharmacy revealed that 64% of pharmacists have seen an increase in demand for help with sleep management, with 54% reporting an increase in requests to boost mood or manage anxiety.
Additionally, the survey found that 40% of pharmacists who have dealt with those those seeking help report that up to half of the cases were a direct result of COVID-19 related social and economic pressures.
These findings align with recent research from The Lab Mental Wellbeing During the COVID-19 Crisis Report, which explains that the combination of not being able to see friends, economic and job uncertainty, and less social interactions as a result of the COVID-19 measures have had a negative impact on nearly half (46%) of Australians.
Given these results and the unique position of retail pharmacy – pharmacists and pharmacy assistants – within this pandemic, it's important for pharmacy staff to understand ways to help manage stress and sleeplessness.
"We have many customers seeking professional advice on managing stress and sleeplessness," explains Priceline Pharmacist Nancy El-Miski.
"They are seeking information and recommendations on natural medicines and over the counter products.
"This has certainly increased since the COVID-19 pandemic, with one in three of our pharmacists reporting an increase in demand during this time."
Ways to manage stress and sleeplessness
Ms El-Miski suggests the following strategies to manage stress and sleeplessness:
Try to avoid [excessive] caffeine and alcohol consumption, and nicotine.
Engage in regular physical activity.
Eat a healthy diet.
Try relaxation techniques.
Manage your time – to do lists and a stress diary may help.
Talk to someone – opening up about your concerns may be helpful.
"We know there is heightened stress in the community," adds Ms El-Miski.
"We work very closely with GPs and other health professionals to encourage our customers to seek professional advice on all aspects of their health – particularly mental health.
"There are great services available that can really help."
Mental health services that are available in Australia, include:
If you find yourself or someone you know struggling with mental health, please seek help from a healthcare professional, and contact the mental health services listed above.