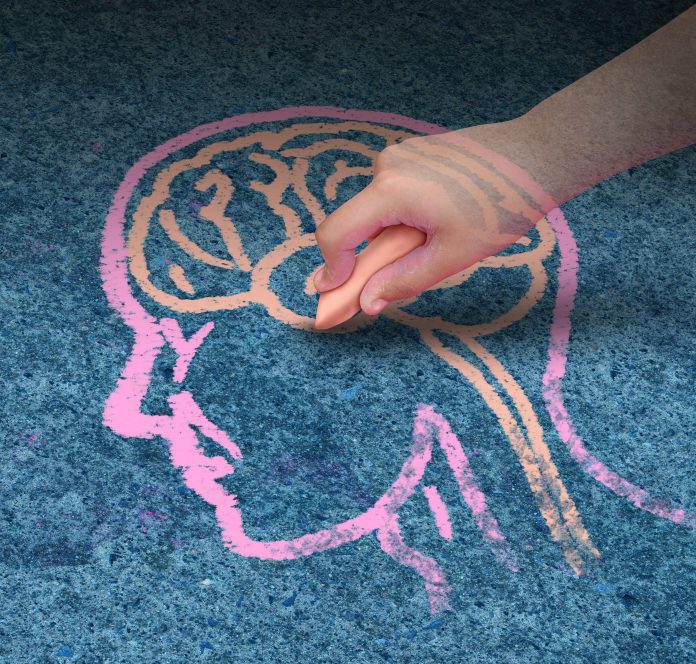 Dementia Australia Patron Ita Buttrose AC OBE is encouraging all Australians to show their support for people living with dementia by participating in one of the 19 Memory Walk & Jog events planned for the 2022 series.
Ms Buttrose says she is excited to see Dementia Australia's largest fundraising initiative return in 2022, with the series travelling to even more locations than in previous years.
"We're delighted that the 2022 Memory Walk & Jog series will be back, bigger and better than ever before," says Ms Buttrose.
"Fundraising for Dementia Australia truly is 'a walk in the park', with the 2022 program packed full of events in some of our country's most beautiful public spaces."
The Memory Walk & Jog series raises awareness and much needed funds that will help provide invaluable support, education and resources for people living with dementia in Australia, their carers, families and friends.
"I have had the pleasure of attending many of these events over the years and can say from experience how enjoyable and rewarding they are," says Ms Buttrose.
"Each event offers a wonderful opportunity for people impacted by dementia and their supporters to come together, walk or run, raise money and share stories.
"The goal is that everyone will come away from the events knowing they are not alone.
"Together, we can make the world look brighter for people with dementia."
In 2022 there will be a total of 19 events:
| | | |
| --- | --- | --- |
| Adelaide | Sunday 27 March | Wigley Reserve, Glenelg |
| Ballarat | Sunday 3 April | Lake Wendouree |
| Bendigo | Saturday 2 April | Garden for the Future |
| Brisbane | Sunday 29 May | Rocks Riverside Park, Seventeen Mile Rocks |
| Canberra | Sunday 27 February | Barrine Drive, Lake Burley Griffin |
| Cronulla | Sunday 20 March | Don Lucas Reserve |
| Darwin | Sunday 19 June | East Point |
| Geelong | Sunday 3 April | Barwon Valley Park |
| Gold Coast | Sunday 5 June | Pratten Park, Broadbeach |
| Hunter | Sunday 27 March | Speers Point Park |
| Illawarra | Sunday 20 February | Lang Park, Wollongong |
| Lithgow | Sunday 13 February | Tony Luchetti Showground |
| Melbourne | Sunday 1 May | Tan Track, Alexandra Gardens |
| Mildura | Saturday 5 March | Nowingi Place |
| Mudgee | Saturday 12 February | Lawson Park |
| Sydney | Sunday 22 May | The Bay Run, Leichhardt, Oval #3, Lilyfield |
| Toowoomba | Saturday 4 June | Queens Park |
| Wagga Wagga | Saturday 6 March | Apex Park |
| Western Sydney | Sunday 20 March | Lizard Log, Western Sydney Parklands |
Dementia Australia is aiming to raise $1.6 million through these events in 2022, and hopes to attract 10s of thousands of participants.
"Each event is designed for people of all ages. They can decide whether to walk, jog or run and can select from a variety of distances," says Ms Buttrose.
"People can participate as an individual or as a team, and they can even come in fancy dress.
"There will be prizes for the top fundraisers, as well as raffles, well-known MCs, plenty of entertainment, food stalls and special guest appearances by Memory Walk & Jog mascot Al the Elephant.
"There really is something for everyone, and we're inviting everyone to come along, have fun, and help us create a dementia-friendly world."
Currently there are almost half a million people of all ages living with all forms of dementia in Australia.
Without a major medical breakthrough it's said that this figure is projected to increase to one million people by 2058.
Events like Memory Walk & Jog play an important role not only in funding support, but also in raising awareness of dementia.
The safety and wellbeing of Memory Walk & Jog participants, volunteers and staff is Dementia Australia's top priority at these events.
The team is constantly monitoring the evolving situation with Covid-19, and remains in communication with the relevant federal, state and local authorities.
A COVID-safe plan has been tailored for each event and will be adapted as needed.
Register for a Memory Walk & Jog event now!
If you can't attend one of the planned events in the series, why not consider organising your own group or individual walk or jog, with a MY Way or Walk & Jog Impossible Challenge?
For more details, visit: memorywalk.com.au