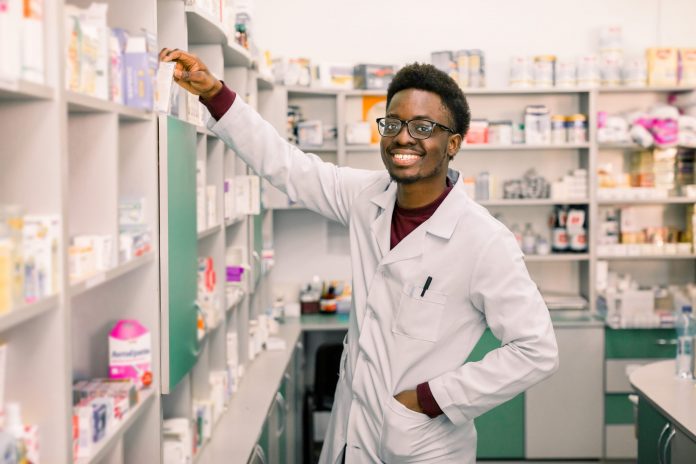 Beginning with devastating bushfires that raged across Australia and moving onto the COVID-19 pandemic, 2020 has certainly been one for the history books – and we're only halfway through the year.
While it's fair to say the year has presented some unprecedented challenges for Australians, it has also showcased the importance of frontline healthcare workers – pharmacies included – within the community.
New research out from Roy Morgan, which was conducted in the year to March 2020, has shown that customer satisfaction with and trust for pharmacies has rated amongst the highest of any of the more than 30 industries Roy Morgan measures on a weekly basis.
The research shows that 12 million Australians (57%) shop at chemists/pharmacies in an average four weeks, with leading stores including Priceline Pharmacy, My Chemist, TerryWhite Chemmart and Chemist Warehouse – each have well over one million customers.
"Overall customer satisfaction for chemists/pharmacies averages a very high 90.5% and is in third position out of 32 industries. Chemists/pharmacies rank behind only highly rated care manufacturers (92.3%) and hardware stores (90.8%) led by Australia's most trusted brand, Bunnings," says Roy Morgan CEO, Michele Levine.
"This high satisfaction for the industry is across the board and the top eight chemists and pharmacies are separated by a total of only 5% points.
"Australia's handling of COVID-19 has generally been regarded as one of the world's best and perhaps this should be no surprise as prior to the pandemic, Australia was rated the nation fourth most equipped to deal with the pandemic."
Ms Levine adds that "pharmacies are rated as the three most highly trusted professions by Australians" largely because pharmacies and chemists are an "integral part of the well-functioning health and medical ecosystem in Australia" ­– they are the places we turn to when we need to "patch ourselves up, combat a sore throat or get a flu shot".
While it's hard to single out pharmacy to performers, Ms Levine says that "so far in 2020 TerryWhite Chemmart has excelled and won the first three 'Customer Satisfaction Awards'".
"TerryWhite Chemmart has averaged customer satisfaction of 92% so far in 2020 to be just ahead of Chemist Warehouse, Priceline Pharmacy, Amcal and Guardian – all averaging at least 89%," says Ms Levine.