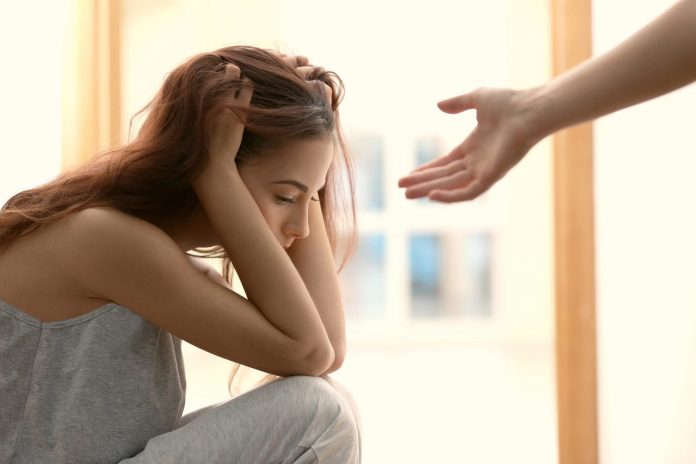 In time when domestic abuse and violence is on the rise, the Royal Australian College of General Practitioners (RACGP) is releasing a `COVID-19 and family violence support' fact sheet to help GPs provide care and support for victims.
The fact sheet includes information on managing consultations on the phone or by video as well as the RACGP's professional development program for GPs managing family and domestic abuse and violence.
Last week, the Government also announced that $300,000 will go towards updating the `RACGP Abuse and violence: Working with our patients in general practice (White Book)' to assist the nation's GPs in better recognising and responding to family and domestic violence.
Chair of RACGP NSW and ACT Dr Charlotte Hespe said that the RACGP's work couldn't come at a more auspicious time.
"It is a sad and unfortunate reality that the COVID-19 pandemic will have increased cases of family and domestic abuse and violence in Australia. Some partners and family members will have spent considerable periods of time together at home due to social restrictions and loss of employment, which can lead to increased stress and conflict.
"The respite that some people may have had from abuse and violence when an abusive family member was away at work will have been taken away, exposing them to greater risk of harm.
"So we must do all we can to ensure GPs are equipped with the skills and resources to help people experiencing abuse and violence and ensure they get the support they need."
Chair of the RACGP Abuse and Violence in Families Specific Interest Network Dr Elizabeth Hindmarsh said that GPs can play a vital role in being the first point of contact for people who are experiencing family and domestic abuse and violence.
"Along with friends and family, GPs are often the first person those experiencing abuse and violence turn to for help. We are already experienced in detecting whether a person may be suffering from family and domestic abuse and violence. Now more than ever we need to look for the warning signs when caring for our patients.
"There may be behavioural indicators such as short or one-word answers or you may notice frequently missed appointments and check-ins.
"A GP may also notice indicators of control such as a partner or family member repeatedly answering the household phone or hanging around in the background during a consultation phone call. This is particularly pertinent during this pandemic because more consultations are being undertaken via phone or video technology.
"A patient may say that they are unable to exercise or pick up medication or spend time with friends – these are all clues that something may be wrong.
"There are of course the more obvious signs too, such as bruising and anguish expressed through tears and difficulty answering questions.
"GPs have many tools at their disposal that must be deployed tactfully to keep the patient safe. We should ask about abuse or violence only when speaking with the patient one on one and ask whether there are children in the house and whether they are safe.
"It's vital to report children at risk and check if the patient has a friend or family member who can help support them. GPs can encourage people suffering family and domestic abuse and violence discuss a safety plan that may involve the use of a code word to signal that there is a high risk."
Dr Hindmarsh said that patients could consider talking with their GP about what is happening in their relationships.
"People experiencing family and domestic abuse and violence need to remember that other people have experienced what you experienced and come out the other side. Seeking help from a GP could be an important step in looking after the safety and wellbeing of yourself and your children.
"If you are concerned that someone you know may be suffering from family or domestic abuse or violence please have a conversation with them and carefully ask whether they could consider talking to their GP. This may make all the difference in helping them escape abuse and violence."
People suffering from family or domestic violence can access help via 1800RESPECT (1800 737 732) or 1800respect.org.au for professional support, counselling, information and referrals.
The RACGP has negotiated with this service to enable health professionals to ring and discuss a situation with a counsellor trained in managing family abuse and violence. The service is available 24 hours a day, seven days a week.
The RACGP also encourages people impacted by domestic and family violence to download safety apps such as Daisy, Sunny or BETTER MAN.