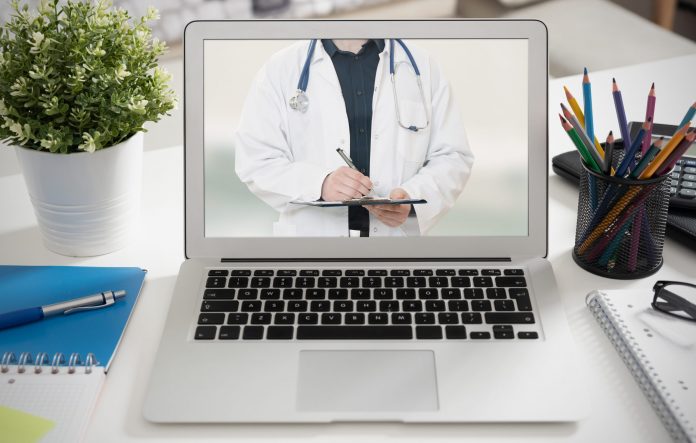 The Royal Australian College of General Practitioners (RACGP) is calling for an urgent overhaul to telehealth and telephone consultations to ensure high-quality patient care.
It comes after the RACGP warned patients to steer clear of corporate telehealth pop-ups which have proliferated following the Federal Government's expansion of Medicare-subsidised telehealth and telephone consultations.
One new service, a partnership between Chemist Warehouse and telehealth pop-up Instant Consult, enables customers to obtain quick prescriptions via an app after consulting with a GP not connected to their usual clinic.
RACGP President Dr Harry Nespolon says telehealth and telephone consultations present a huge opportunity to improve patient access to care but ensuring quality care is critical.
"The RACGP has long supported expanded telehealth and telephone consultations. They have helped decrease the risk of spreading COVID-19 to patients and practice staff and made care more accessible for vulnerable patients.
"But we have been deeply concerned to see the rise of more and more pop-up telehealth businesses offering low value medical services. These businesses promise a 'quick fix' for patients but there is no commitment to the ongoing care of the patient.
"These doctors have no connection to a patient's usual clinic and won't know their medical history.
"Increasing access to health services should never come at the cost of patient health and safety."
Dr Nespolon says that to ensure telehealth is not exploited and that the community receives the highest quality care, the RACGP has been calling on government from the start to limit patient eligibility for telehealth.
"Telehealth services should only be accessible to patients through their regular GP, who can offer face-to-face consultations when needed.
"To ensure GPs can continue to offer patients flexible, comprehensive care, the RACGP is strongly in favour of retaining telehealth and telephone consultations beyond the COVID-19 pandemic.
"In the long-term, this will make a real difference for all patients, particularly those in rural and remote areas where geography is a barrier, or who have difficulty leaving their home, such as older people or those with disabilities."
For information as to how patients can consult with their GPs, visit: expertadvicematters.com.au.