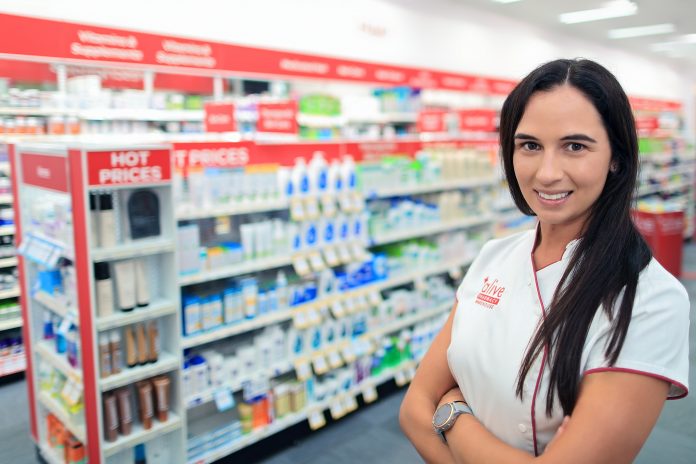 Cairns local and managing director of North Queensland's Alive Pharmacy Warehouse Group, Georgina Twomey was recognised as one of the top five national finalists in Australia Post's Online Retail Industry Association Awards (ORIAS).
The Unsung Hero award recognised Ms Twomey and her team were able to use innovative thinking, inspiring resilience, and gut-busting hard work to service the North Queensland community in 2020.
Ms Twomey said she was pleased that Alive Pharmacy Warehouse was able to place as a top five finalist against large national retailers who dominate the digital space, including Cue, Esther & Co, C&L Tool Centre, Payday Deals, Knobby Underwear and A1 Motorcycles.
"You have to be across all aspects of your business to really be innovative – from purchasing, marketing, human resources, change management, finances to strategy.  
"We've implemented our reinvigorated e-commerce and our medications management app this year to help our patients and customers no matter which channel they choose to shop through.  
"We couldn't have been innovative without our wonderful Alive Pharmacy Warehouse team. They are the true unsung heroes, passionately serving the local community every day," Ms Twomey said.