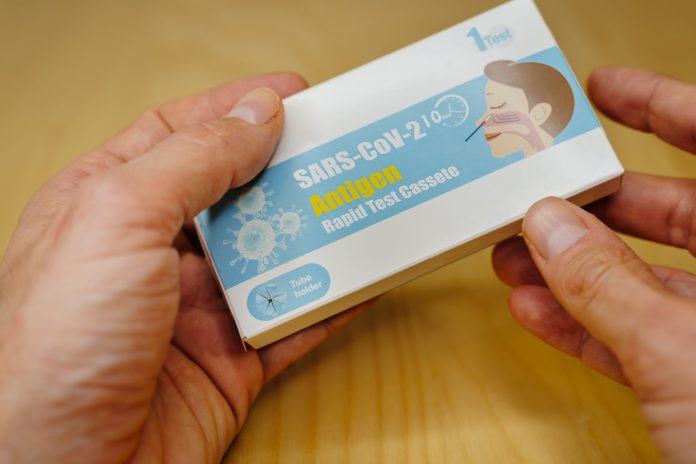 While Covid Rapid Antigen Tests (RAT) become more readily available across the country, there are still multiple barriers to access for many of the 4.4 million Australians living with a disability.
A new community project, LifeRAT, fronted by disability advocate and Queensland Australian of the Year 2021, Dr Dinesh Palipana, has now launched to address these challenges, providing online access to free Rapid Antigen Tests and throwing a lifeline to disabled people across Australia.
"For a number of reasons, the PwD [person with a disability] community has lacked necessary access to Rapid Antigen Tests, which is proving to be a huge problem," explains Dr Palipana.
"Rapid Antigen Tests are crucial for people with a disability in that they allow them efficient access to carers, and provide those who are high risk, with a greater means of staying safe. Importantly, they allow them to simply continue living their lives."
"I'm extremely proud to be launching and participating in the LifeRAT project, it's providing a realistic solution, by raising funds and distributing free tests to people living with a disability throughout Australia, including those in regional and rural communities," adds Dr Palipana.
LifeRAT is made possible through the joint effort of multiple organisations including Able Digital Wellness, Bump'n, Australia Post, Lovehoney Australia and Mainfreight.
The new initiative calls on Aussies who are in a position to make a donation, to do so online, with all funds raised going towards delivering free RAT kits directly to those living with a disability.
For those with a disability, the online landing page provides a registration form, where RAT kits will be shipped out in order of registration, to help overcome accessibility issues interfering with their daily lives.
Felice Vaiani, who lives in Melbourne and has Cerebral Palsy, is one of the first to receive a free RAT kit through LifeRAT.
"Having access to free RATs is critically important for people with disabilities for their own health, but also that of their support workers," says Ms Vaiani.
"If a worker has symptoms of Covid, a quick result is needed. Many of us rely on a trusted team and the safety of all personnel is crucial.
"Please consider the health of all community members, not only those with the financial means to purchase RATs," she says.
To donate to LifeRAT, register for a RAT kit or find out more, visit: liferat.com.au