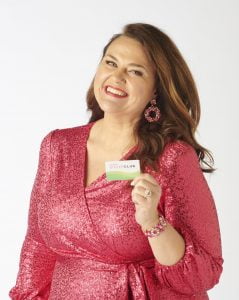 Priceline Pharmacy in conjunction with creative agency Whippet has announced its 'Little Christmas something' campaign to encourage Aussies to keep in mind that gifts don't have to be expensive to be meaningful.
In view of Covid-19 restrictions and starring Priceline Pharmacy ambassador Chrissie Swan, the campaign brings to the fore that no matter who the gift is for, Priceline has something for everyone when it comes to health and beauty.
"With the country in its first recession in nearly 30 years, we anticipate Christmas won't be quite as big this year for a lot of families. But that's not to say it can't be just as special. It's all about showing your loves ones how well you know them, and showing them how much you care," says Priceline's Head of Marketing Gabrielle Tully.
Whippet's ECD Tod O'Reilly comments that many Australians are having a tough time, making the reminder that a little thoughtfulness can go a long way timely.
This campaign is accompanied by a fundraising drive for the Priceline Sisterhood Foundation, also starring Ms Swan.
The objective of this campaign is to spread awareness and generate support for the Sisterhood Foundation and its four partner charities – PANDA, Raise, Dementia Australia and Look Good Feel Better.
Both campaigns will run nationally through TV, radio, digital, social and in stores.