Priceline Pharmacy has announced two new ambassadors to complement its already impressive ambassador line up.
Dr Preeya Alexander, a practising Melbourne-based GP who is passionate about preventative health and holistic care will join Priceline as a Health Expert, while Lindy Rama-Ellis (formerly Klim) will join the team as Brand Ambassador.
"We chose these women as our Ambassadors quite deliberately; because they wonderfully personify Priceline.
"It's their genuine love for our brand – and their obvious authenticity – which sets them apart. I couldn't have asked for a more remarkable and inspirational group of women to represent Priceline Pharmacy," says General Manager of Priceline Pharmacy Andrew Vidler.
"I feel our values are aligned, particularly given Priceline's focus on preventative health," says Dr Preeya, adding that the decision to work with Priceline Pharmacy was based on mutually shared values.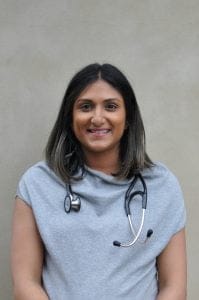 "We're very aligned in providing people with easy to understand, evidence-based health information, supported by an integrated health team."
Entrepreneur, designer and mother of four, Ms Rama-Ellis joins other marquee Brand Ambassadors, Chrissie Swan, Ita Buttrose and Tanya Hennessy, and says she is "delighted to be … joining the current stable of empowered women and expanding on the diversity of the existing group".
Ms Rama-Ellis recently launched a new women's intimate self-care range FIG Femme, which will be exclusively stocked in selected Priceline and Priceline Pharmacy stores across Australia.
The FIG Femme co-founder, and the 'brains and beauty' behind the brand says: "I always shop at Priceline, so to not only come on board as an Ambassador, but also to be able to walk in and shop FIG Femme from Priceline's shelves is a dream come true."
Feature image: SYDNEY, AUSTRALIA – 17 SEPTEMBER: Lindy Klim attends Victoria Racing Club (VRC) Birdcage showcase on 17 September, 2019 in Sydney, Australia. (Photo by Don Arnold/WireImage)