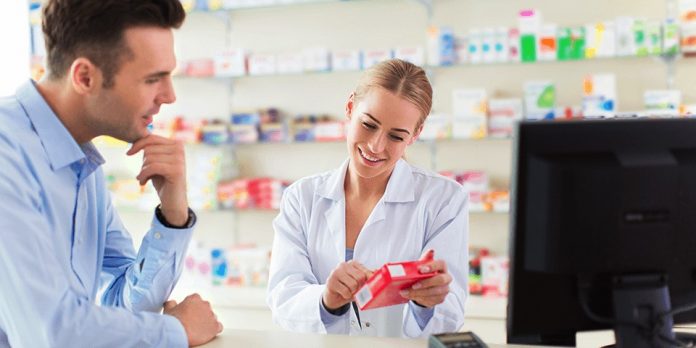 Pharmacists remain "significantly undervalued for their services", says The Pharmaceutical Society of Australia (PSA) National President, Associate Professor Chris Freeman, as disparities in pharmacist remuneration for key services is overlooked in the Federal Budget.
While the PSA welcomes the $345.7 million in funding to embed pharmacists into aged care facilities, the frustration lies with no commitment made to improving remuneration for pharmacists.
Associate Professor Freeman says this oversight is a "bitter pill to swallow", adding that this will mean that "the Government will continue to significantly undervalue pharmacists for their services for the foreseeable future".
"The Government's failure to rectify these inequalities is unacceptable and is a slap in the face for pharmacists who kept on delivering during the pandemic," Associate Professor Freeman said.
"In our Federal Budget Submission, PSA highlighted two key pharmacist services which require immediate financial support – case conferencing and vaccinations.
"As it stands, pharmacists are the only health provider that the Government does not remunerate for their time and participation in case conferencing.
"In addition to this, pharmacists are being remunerated at a significantly lower rate than other providers for providing exactly the same vaccination services, including vaccinations against Covid-19.
"Introducing an MBS service payment to pharmacists for administering National Immunisation Program vaccines, and a separate MBS rebate for pharmacists to be remunerated for multidisciplinary case conferences, would increase consumer access to pharmacist expertise and skills.
"We welcome the Government's commitment to funding pharmacist roles in aged care, and this initiative will present new and exciting career opportunities for Australian pharmacists.
"However, if these pay disparities continue to exist, it will have dire consequences on Australian healthcare, jeopardising the future of the pharmacist workforce.
"Ahead of the Federal Election, we are calling on the incoming government to prioritise these concerns, improving conditions for pharmacists and ensuring that Australians can continue to access high-quality, accessible care," he said.
Addressing the cost of medicines, while Associate Professor Freeman acknowledges the Government's commitment to reducing the cost of medicines, he says more work needs to be done.
"In a budget aimed at tackling the cost of living, PSA agrees with the Pharmacy Guild of Australia that reducing PBS Safety Net thresholds does not adequately address the rising cost of prescription medicines," he said.