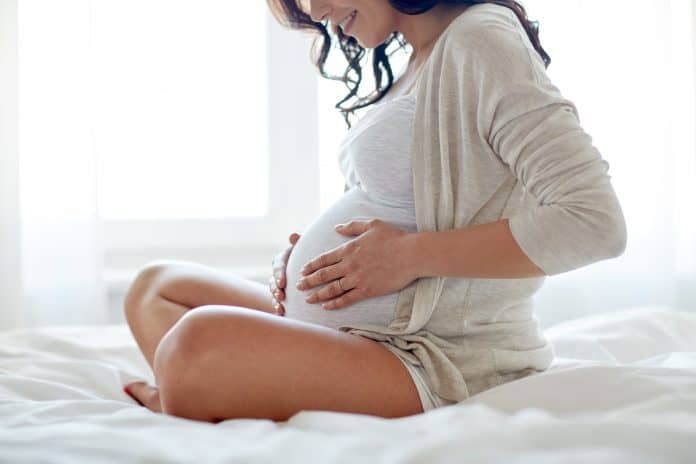 Monash University research has shown that new mothers, pregnant women or those planning a pregnancy are showing signs of distress during the early stages of the pandemic.
This is due to a lack of specific and timely information about health and risk relevant to themselves and their family.
Using a leading Australian online support forum, a three-phase analysis found negative sentiment at 61.9% from forum posts between 27 January and 12 May.
Women commonly used the terms 'worry', 'risk', 'concern' and 'anxiety' and were seeking peer support via online parenting forums as an information source in the absence of official information relevant to their unique circumstance.
The period in and around birth is a significant life phase for women that is associated with increased risk of adverse mental health. The Covid-19 pandemic appears to be exacerbating vulnerability in this population.
The study, led by Dr Cheryce Harrison and Dr Rhonda Garad and performed by PhD student Bonnie Chivers, from Monash University's School of Public Health and Preventive Medicine, identified five emerging themes:
Heightened distress related to a high-risk external environment;
Despair and anticipatory grief due to deprivation of social and family support;
Altered family and support relationships;
Guilt tampered happiness;
Family future postponed.
"Health professionals need to understand that women have unique information needs particularly around risk and safety-related to pregnancy and newborn health," says Dr Harrison.
"Our results demonstrate pregnant women and new mothers are uniquely impacted by the COVID-19 pandemic.
"The lack of nuanced and timely information appears to have exacerbated the risk of psychological and psychosocial distress in this vulnerable group who demonstrate heightened distress, reduced social and emotional support, anticipatory grief, increasing inter-family conflicts and direct impacts on family planning behaviours."
For the full paper click here.