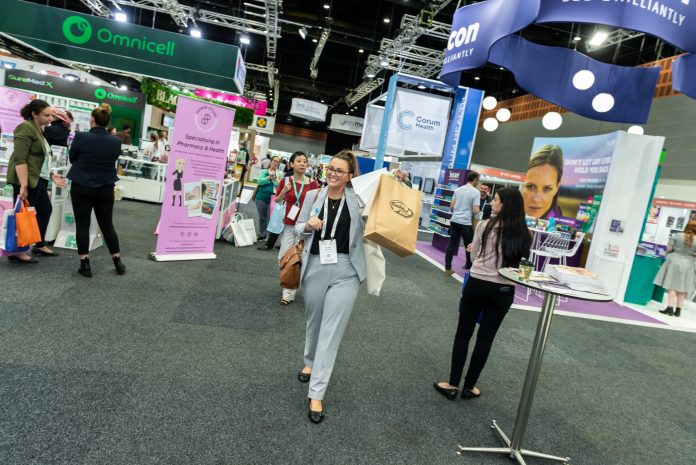 Pharmacy assistants nationwide are invited to refresh, recharge and reconnect next week at APP2022 on the Gold Coast, held 24-27 March.
Convenor Kos Sclavos AM says that many pharmacy assistants are already booked to attend APP.
With less than a week until the event, Mr Sclavos encourages those thinking about attending to register soon and make the most of this professional development and networking opportunity.
"Pharmacy assistants have played an incredible role over the last 12 months with Covid-19 as pharmacy has needed to adapt to ever-changing rules, requirements and programs," says Mr Sclavos.
"They too need to be recharged and re-energised and APP2022 attendance will do just that.
"Pharmacy assistants will be inspired with a jam-packed education program that has over 60 sessions over the four days.
"There are some great industry updates, and too many sessions in the business, innovation and leadership stream to count.
"It's not just about learning at APP – pharmacy assistants have free access to the trade exhibition, including Thursday evening's Welcome Reception, where they can bring themselves up-to-date with the latest pharmacy products and services from over 220 suppliers.
"Pharmacy assistants are also invited to the complimentary Pharmacy Assistant Networking Lunch on Saturday 26 March to network with like-minded colleagues and meet the 2021 Pharmacy Guild of Australia/Maxigesic Pharmacy Assistant of the Year Award National Winner, Ashleigh Hutson and the 2021 Glucojel Super Star Award Winner, Donna Williamson.
"In addition, pharmacy assistants also receive discounted rates for the famous 'Jungle Boogie' themed Street Party on Saturday night.
"Pharmacy assistants attending APP also have the chance to win some great prizes including:
"A Mazda CX30 G20 Touring SUV worth $40,000;
"A Vespa valued at $8000 (sponsored by Havenhall);
"A retreat to the exclusive Eden Health Retreat (sponsored by Biolife Living);
"An all-inclusive five-night Fijian getaway for two worth over $4000 (sponsored by Sleep On The Go & e-chamber);
"A JetSki, courtesy of Arrotex Pharmaceuticals;
"And the chance to win access to four units of the Graduate Certificate course, valued at AUD $7980, thanks to the Australasian College of Pharmacy," he says.
Pharmacy assistants are able to access reduced full registration fees ($450 excluding or $535 including the street party), or day registrations are available for busy pharmacy assistants who may not have the time to attend the full conference ($125 Thurs-Sun/$75 Sunday).
Alternatively, access to the trade exhibition and Welcome Reception is free.
To register for APP2022, visit: appconference.com