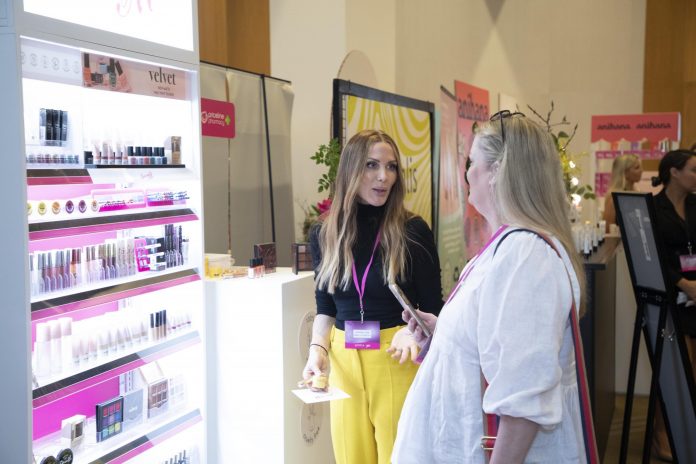 After virtually scouring the globe to stay ahead of the trends over the last two years, Priceline Pharmacy showcased the latest cult-worthy products from 50 brands – including 21 exclusive brands – at their recent The Beauty Prescription LIVE PR tradeshow event held in Sydney on 28 April.
"We've coveted premium brands with the latest ingredients and features, not seen anywhere else. As we celebrate our 40th birthday this year, it's exciting to be back on a real stage showcasing Priceline as the destination for all things health and beauty," Priceline Pharmacy General Manager Andrew Vidler said.
At the event, Priceline Pharmacy announced exclusive key launches, including the number one skincare brand in the UK, No7, as well as Vital Proteins, which has just appointed celebrity Jennifer Anniston as Chief Creative Officer.
No7 has gained a cult following thanks to its targeted approach to skincare, with new products boasting a 100,000-person waitlist in the UK alone. Launching in Priceline at the end of 2021, the brand sells products every 60 seconds in-store and online.
A founders' panel featuring Craig Schweighoffer of Boost Lab, Iris Smit of The Quick Flick and Vicki Engsall of The Jojoba Company revealed to the audience why their brands have remained firm favourites in the hearts of Australians and Priceline customers.
Other brands ranged exclusively at Priceline Pharmacy and showcased at the event included Australian Glow, Barry M, Black Leopard, Cake, Carbon Theory, Cinch, Daily Naturals, Good Dye Young, Keep It Simple Skin, Milani, Noughty, NYX Professional Makeup, ProX by Olay, Q+A Skincare, Revolution, SheaMoisture, Skin Proud, Strivectin and Tanologist.
During the event, Head of Marketing Gabrielle Tully took to the stage to share Priceline's top sellers, new product launches and the brand's content series The Awkward Ask with Tanya Hennessy and Priceline Pharmacist Jeyda Shiaxiates.