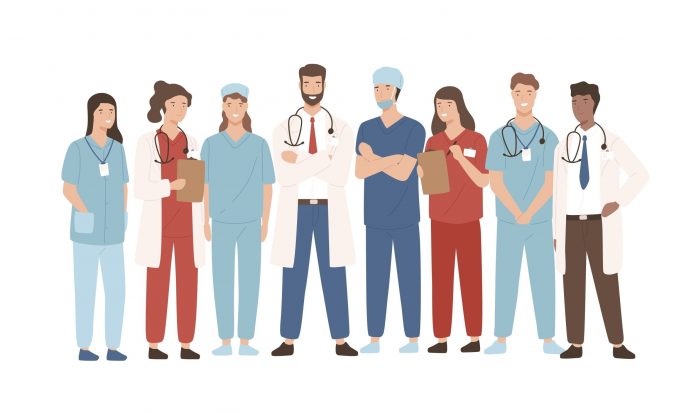 The Royal Australian College of General Practitioners (RACGP) has launched a new interactive online guide to help people with Covid-19 manage their symptoms at home.
The RACGP's Managing Covid-19 at home with assistance from your general practice site now includes a dynamic new, user-friendly interactive online version, which has been adapted for people who do not require additional support from their GP while self-managing their illness at home.
The online tool includes advice and information on:
What people need to do when isolating at home.
How to manage symptoms.
Tips for taking care of mental health and wellbeing.
RACGP Vice President Dr Bruce Willett encourages people to take advantage of the information.
"This new and improved online resource is just what the doctor ordered," he says.
"The timing couldn't be better. With case numbers in their 10s of 1000s each day it's essential people know what to do if they catch this virus.
"Most people with Covid-19 will only experience relatively minor symptoms that can be safely managed in the comfort of their own home.
"This new resource is great for people with low digital literacy skills, including those who perhaps aren't accustomed to searching around internet sites for information.
"It's easy to engage with because at a glance you can find the information that is relevant to you.
"The tab down the right-hand side features different chapters such as 'What can I do stop the spread of the virus?' and 'How can I manage my symptoms?'.
"So, you can easily flick through those and identify what you need.
"Making sure you have the right information at hand to best manage your symptoms and look after yourself is essential.
"I encourage everyone to read this resource and share with friends and family, even if you haven't contracted the virus yourself."
The RACGP Vice President says that the guide's inclusiveness is a key feature.
"We want to make sure that everyone in the community can access this information," he says.
"If English is not your first language, this guide has information about how to access resources and help in your language.
"This includes details of the interpreter service via the National Coronavirus Helpline. Being online, people can use their browser's translate function when using the guide.
"Ensuring people from a culturally and linguistically diverse background are not left behind is of the highest priority to GPs and general practice teams.
"This virus affects all communities, and we want everyone to be equipped with the information they need to manage their health and wellbeing.
"Through the tool you can also access resources specifically designed for Aboriginal and Torres Strait Islander communities.
"It's important to remember too that managing Covid-19 at home is not just about being mindful of your physical symptoms, you need to consider your mental health too.
"Contracting this virus and potentially being at home alone can be a confronting experience and there is no shame in feeling a bit isolated or afraid.
"That is why this guide includes information on ways to look after your mental health during this time.
"It can be as simple as keeping in touch with friends and family, contacting local community and religious organisations, developing a daily routine, and even using the time to do new things such as drawing or reading.
"If you don't feel up for those tasks, that's just fine – but for some people it may prove a useful distraction."
Dr Willett says that the guide's information will be useful on many fronts.
"Getting the basics right is so important because this virus can spread rapidly to other members of your household including partners, family members or housemates," he says.
"If you can isolate in a separate room, avoid shared spaces and wear a mask when moving through shared areas you may well stop someone else in your household catching Covid-19.
"Something the guide also covers is how to best manage symptoms, which vary from person to person but can be very unpleasant.
"Try to get lots of rest and drink plenty of water. You can take paracetamol if you need but avoid ibuprofen if you're pregnant.
"Most people who catch Covid-19 will only have relatively mild symptoms that won't require a hospital visit – however, it's vital to be on the lookout for severe symptoms.
"Even if you are young, fit, healthy and have no underlying medical conditions – you still need to be mindful of your condition potentially deteriorating.
"For example, if you have severe shortness of breath or difficulty breathing, pain or pressure in your chest, confusion, or fainting call 000 right away.
"Don't try and tough it out and see if the symptoms will pass because you need medical attention.
"Each person's Covid-19 journey is different and no one person is the same.
"However, this interactive and user-friendly guide has information that I think will benefit people from all walks of life.
"So please, take advantage of it and share it with friends and family members."