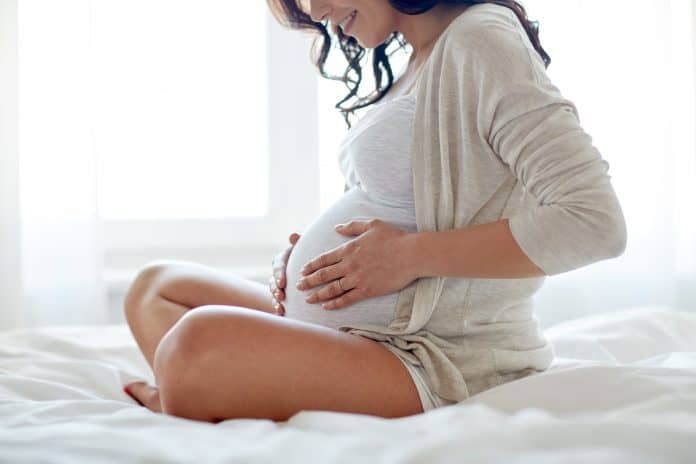 While experts have warned that being older, overweight and having other medical conditions, such as hypertension and diabetes increases the risk of having a more serious case of Covid-19, a new study published in The BMJ this week has shed further light on pregnancy during the pandemic.
The study – a living systematic review* and meta-analysis – looked at 77 studies, which reported the rates, clinical features, risk factors and outcomes for 11,432 pregnant women admitted to hospital and diagnosed as having suspected of confirmed Covid-19, and found that pregnant women were less likely to report symptoms of fever and muscle pain, but were more likely to need admission to an intensive care unit and require ventilation.
The researchers also found that the odds of giving birth prematurely was also higher in pregnant women with Covid-19 compared to those without the disease, and that a quarter of all babies born to mothers with the virus were admitted to a neonatal unit.
Furthermore, the study also found that mothers with pre-existing comorbidities will need to be considered as a high-risk group for Covid-19.
The maternal risk factors associated with severe Covid-19, include:
Increasing age;
High body mass index;
Chronic high blood pressure;
Pre-existing diabetes.
The study authors recommend that healthcare professionals need to be aware that pregnant women with Covid-19 might need access to intensive care and specialist baby care facilities.
They add that this living systematic review will produce a strong evidence base for living guidelines on Covid-19 and pregnancy, and will enable rapid updates as new data emerge.
To read the study, visit: bmj.com/content/370/bmj.m3320
*It's said that living systematic reviews are useful in fast-moving research areas, such as Covid-19, because they can be updated regularly as new information becomes available.