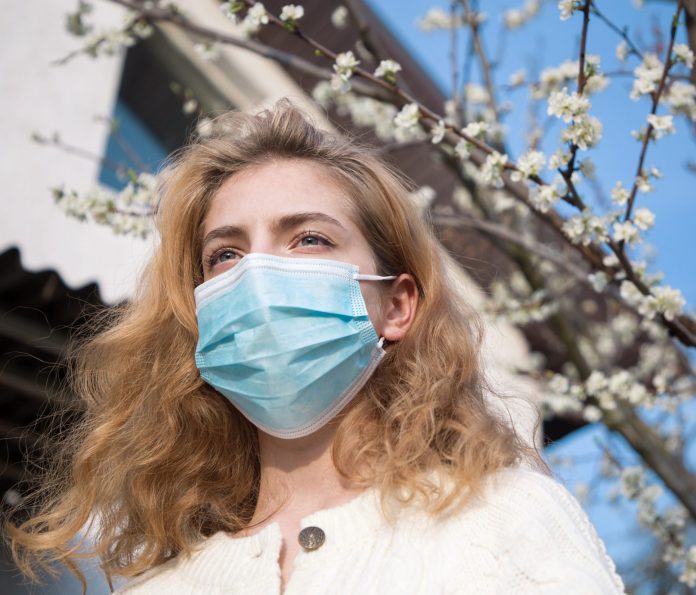 Although Covid-19 restrictions have seemed to reduce the incidence of flu and cold cases in Australia, the question remains whether it will also do the same for seasonal allergic rhinitis, commonly known as hayfever.
While there is no definite cure for hayfever, symptoms can be managed and reduced with experts urging sufferers to be proactive in controlling their symptoms especially now during Covid-19.
The Australasian Society of Clinical Immunology and Allergy (ASCIA) recently announced that "regular and correct treatment of hayfever or asthma is more important than ever in 2020, to avoid symptoms being mistaken for respiratory infections, including Covid-19, and to reduce sneezing and coughing which have the potential to spread infections".
With more people working at home, it would be logical to think that allergen exposure would be significantly reduced. However, with lockdown fatigue setting in, coupled with the arrival of Spring weather, the temptation to be outdoors is hard to resist.
Although mandatory mask-wearing offers some protection against airborne pollens, dust and other irritants, they can only prevent larger particles from being inhaled.
Additionally, health officials are still having to remind people of the best types of masks for filtering particles and the correct way to wear them.
The Centres for Disease Control and Prevention (CDC) confirmed that: "Pulling a mask down below the nose or chin basically renders the mask useless against airborne particles."
The problem with wearing a mask below the nose is that with nasal breathing a significant proportion of inhaled particles can get lodged in the nose resulting in initiating allergic processes.
For those not wearing a mask and exercising, mouth breathing is more likely and as a result, and even the smallest particles can get directly into the lungs and initiate the allergic response there. This can lead to much more serious asthma.
Another juxtaposition of the outdoor allergen problem, national news media have recently reported a spate of rental complaints about mould, a common indoor health hazard.
According to ABC News recently, one in four rental complaints are due to mould exposure. ABC also reported how strict lockdowns measures are exacerbating health problems of mould.
Increased indoor mould exposure means many people especially those with hayfever and/or asthma may have to deal with increasing upper and lower respiratory symptoms such as coughing, sneezing, persistent nasal congestion, snoring and in worst cases, difficulties in breathing.
Deborah Clemens, Marketing Manager of ENT Technologies states: "Unlike viruses, allergens are not contagious. They do not spread from person to person, but like viruses, minimising their exposure (indoors or outdoors) is somewhat tricky to manage.
"Masks don't filter all particles and staying indoors, pollens and irritants can still enter the home, via open windows, from pets and on clothing/washing that has been outdoors but there are some simple, positive steps that many people are still not fully aware of that can make a significant difference to their hayfever.
"Since both asthma and allergic rhinitis are closely linked, our partner Asthma Australia has developed a free Spring Asthma Pack to support people with asthma and allergies through Spring."
The promoted pack is available: asthma.org.au/your-spring-asthma-pack