Media Release
Australia's largest pure play co-packer LJM Victoria has made a strategic acquisition. The company has acquired Victorian based OZ Connect Traders (OCT), a primary food packer that transports over 10 million raw food packaged products annually for Australia's largest food retailers and global food exporters.
Within the last 12 months, LJM also established joint ventures with Multipack Pty Ltd in Sydney and New Zealand's brand activation specialist Hoop Ltd to dramatically expand its co-packing footprint in Australia and New Zealand.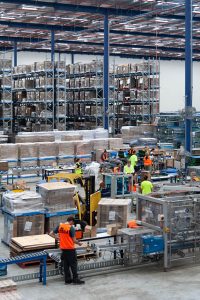 LJM, employing over 500 people across seven high-tech sites in New South Wales and Victoria (50,000 sqm including Multipack LJM), moves approximately 60 million packaged products across 1000 SKU annually for national and global FMCG, food, beverages, spirits and pharmaceuticals companies.
Lance Miles Director and Founder at LJM, comments, "The Australian co-packing space is rapidly expanding. The acquisition of OCT places us in a prime position to capitalise on market growth to become Australia's premium primary and secondary co-packer. We are scaling up in a new area – blending, filling and packing raw foods.
"The ability to pack raw foods in a climate controlled, refrigerated and frozen product/conditions combined with a highly automated secondary co-pack plant, offers the market a unique opportunity. Becoming an all-encompassing supplier enables clients to reduce reliance on imported product and minimise their supply chain."
He added, "OCT has specialised automated equipment and in-depth knowledge of the primary food packaging sector that complements our current business, supported by a client centric approach. LJM's size and scale as well as key food accreditations will open up new opportunities for both businesses. New services will be rolled out to the clientele of both companies to offer a holistic approach to co-packing."
Terry Blyton, Director at OZ Connect Traders comments, "The combined synergies will exponentially increase both LJM and OCT's abilities to cater to the needs of current clients and significantly assist future expansion. OCT has a broad customer based that delivers products to all sectors of the retail chain in Australia and overseas. LJM brings a wealth of industry knowledge, bio security systems, an expanded range of accreditations as well as a broader customer base.
"Customers are demanding more variety and 'better for you' products. Triggered by social media, the share of this market is growing rapidly. Co-packers offer the ability to roll out multiple new product launches on a small scale to see which ones work and can then quickly scale successful launches to full national roll outs."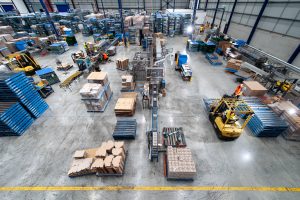 "Market conditions change quickly and products must be market-ready faster. Full- service contract packing houses such as the new partnership with LJM can meet these demands with the expertise, equipment and packing solutions available," he added.
"We are already witnessing food supply chains diversifying. They are looking to become more home grown orientated. Pre COVID 19, companies relied on some imported ingredients and packaging from overseas countries. Delays in packaging was one of the reasons why there were shortages of product on retail shelves. To ensure continual supply, the shift is towards local products and packaging."
OCT will be relocating its Carrum Downs operation to LJM's Melbourne facility located at Dandenong South. All OCT staff will be retained and OCT's Managing Director Neil Page will remain with LJM to head up the new division with Terry Blyton providing consulting services.
According to the latest State of Industry Report from the Contract Packing Association (US 2018/2019) the secondary co-packing number is estimated at USD $17 billion annually and is being driven by international FMCG brands. It is growing at about 10 per cent annually with the Australian market expected to follow suit.
LJM services blue-chip manufacturers, multinational FMCG companies, local manufacturers and brand custodians.   All types of FMCG products are packed or handled such as canned food, confectionary, alcohol, tea and coffee, dairy and frozen foods, personal care products, sauces and condiments and bottled water.  Spirits and pharmaceutical products are also regularly co-packed.
Markets serviced by LJM include Australia, New Zealand, Japan, China, South East Asia, Middle East, USA, UK and Europe.
A range of services and solutions are provided to meet any co-packing requirement. With over 55 production lines, flexible machinery and a highly skilled workforce, LJM has the scope and capacity to deliver an extensive range of services with a fast turn-around.
For further information visit: ljmms.com.au
Source: Red Leopard PR.