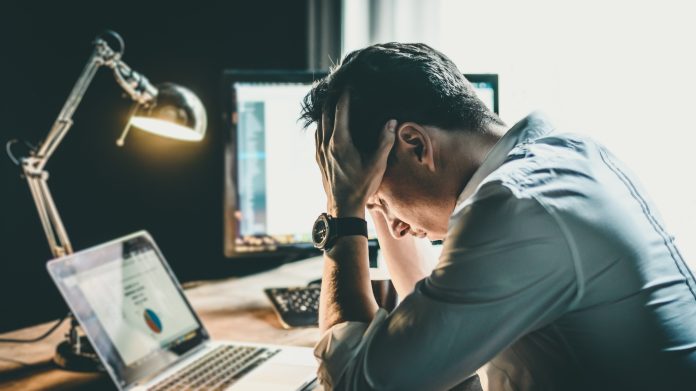 The Australian Government announced its changes to the JobKeeper initiative yesterday (21 July 2020) – extending the support beyond September 2020, and adjusting payments so that essential support is provided to those in need.
This decision is welcomed by Lifeline Australia Chairman, John Brogden, who explains that "JobKeeper payments have saved lives during the COVID-19 pandemic".
"Without it we would have seen severe stress and suicidal risk across the country," says Mr Brogden.
"Back in March, Lifeline welcomed the Australian Government's speedy introduction of Job Keeper supports because we knew COVID-19 restrictions would significantly impact the mental health of Australians.
"Today we welcome the government extending the JobKeeper payment to provide financial stability for those who most need it.
"These changes will provide stability for many Australians. Despite the unpredictable nature of the virus and its restrictions, their financial stability and security will be protected."
Calls to Lifeline increasing 
Due to the overwhelm resulting from the COVID-19 pandemic, Mr Brogden says Australians have been turning to Lifeline now more than any other time in the organisation's 57-year history.
Lifeline has reportedly seen a 25% increase in calls since the COVID-19 lockdown measures first came into effect – since March 2020 the organisation has received almost 90,0000 calls.
"While in March, up to 47% callers wanted to discuss the impacts of COVID-19, even last week despite restrictions lifting, 44% of callers are still wanting to talk about it.
"It's a clear indicator that Australian's are finding COVID-19 overwhelming, that's why they're turning to Lifeline for support.
"We are committed to ensuring that we will continue to be available to support any person who needs us at any time of the day or night through COVID-19 and beyond," says Mr Brogden.
Reach out to your community
Mr Brogden has also renewed his calls to the community to reach out to those who may be living alone and to those who may find the physical distancing and self-isolation a struggle.
"We know that connection is key.
"If you, or someone you know are feeling overwhelmed, we encourage you to connect with Lifeline in the way you feel most comfortable.
"Either phone us  to speak to a Crisis Supporter on 13 11 14 (24 hours/7 days), text us on 0477 13 11 14 (6pm – midnight, 7 nights) or chat to us online at lifeline.org.au (7pm – midnight, 7 nights)," he says.