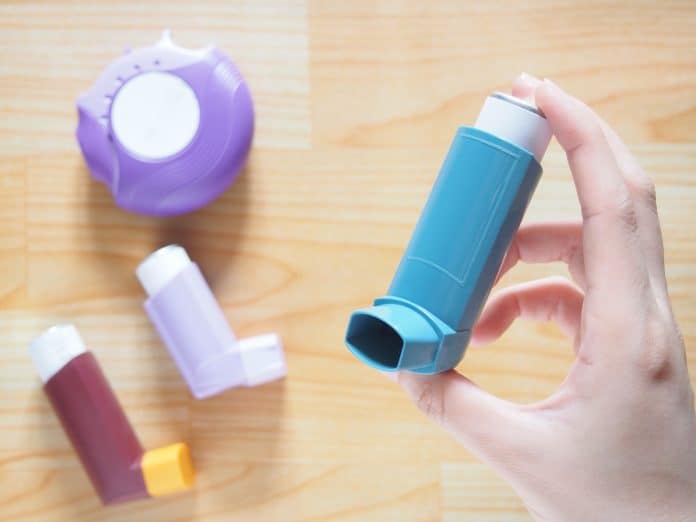 The National Asthma Council Australia is launching the `Australian Asthma Handbook' V2.1, which outlines important new recommendations that could affect many of the 2.7 million Australians with asthma.
Key to the new update is a focus on avoiding the underuse of preventer medicines by people with asthma and the corresponding over-reliance on reliever medications.
The Australian Asthma Handbook V2.1 outlines a new treatment option for adults and adolescents (aged over 12 years) with mild asthma, with Level 2 treatment now including as-needed low dose budesonide-formoterol, taken for relief of symptoms, as an alternative to a daily maintenance low-dose inhaled corticosteroid preventer.
In other additions, adults over 18 years with moderate-severe asthma requiring Level 3-4 asthma treatment options can now use beclometasone-formoterol combination in single inhaler as a daily maintenance treatment, or as a maintenance-and-reliever therapy (with the latter not yet approved for PBS).
Further new treatment options include the use of dupilumab, a new biological add-on therapy option for adults and adolescents with severe asthma and also a new lower strength fluticasone furoate 50 microg for children, or for adults and adolescents whose inhaled corticosteroid dose has been tapered.
Published by the National Asthma Council, the revised Australian Asthma Handbook, provides the national guidelines for asthma management in Australia.
"The Handbook continues to set the standard for evidence-based, practical advice for asthma management in primary care," Rhonda Cleveland, Acting CEO of the National Asthma Council, says.
"We are proud that V2.1 of the Handbook presents a significant update on asthma management for adults and adolescents. The review has been conducted by a multidisciplinary team of leading health professionals dedicated to asthma, including primary care clinicians and respiratory specialists.
"The rigorous development included a comprehensive review of evidence from recent clinical trials, consideration of the Australian health system context and deliberation on how recommendations would be implemented in primary care," Ms Cleveland says.
As part of the review process, the National Asthma Council Australia consulted with and has received endorsement from stakeholder groups such as the RACGP, APNA and PSA on the latest update. Importantly, they also sought feedback on the implementation of the update from people with asthma.
The full Handbook update also includes detailed guidance for implementation, practice tips and other updates as well as health professional education to help in the implementation of the new guidelines.
For more details refer to Australian Asthma Handbook.
Webinar launch of the new Australian Asthma Handbook 
Health professionals are invited to join the National Asthma Council for the launch of the revised Australian Asthma Handbook on Tuesday 1 September, 2020 at 6.30pm.
The webinar will include case examples, an interactive panel discussion and Q&A.
To register: us02web.zoom.us/webinar/register/1615977995966/WN_Q1KqzTbmSX2mznIXG-kPzA.