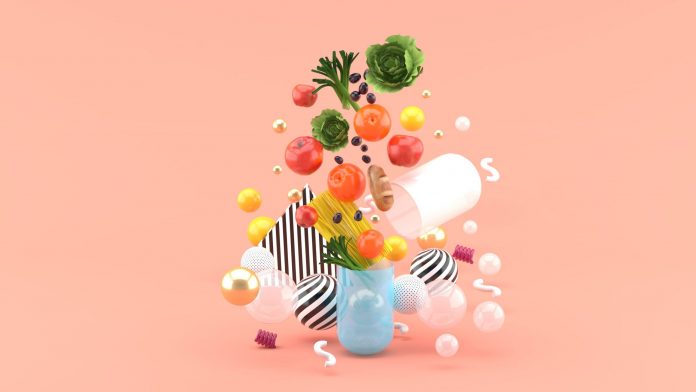 New research published in the journal, BMJ Nutrition Prevention & Health further supports the link between certain dietary factors – in this case vitamins A, E and D – and fewer respiratory complaints in adults.
Exploring whether the intake of these vitamins from both diet and supplements might be linked to the prevalence of respiratory complaints in a nationally representative sample of UK adults, the researchers found that vitamin A and E intake from both diet and supplements was associated with a lower prevalence of respiratory complaints.
Major dietary sources of Vitamin A include liver, whole milk, cheese, carrots, dark green leafy vegetables and orange-coloured fruits. Major dietary sources of vitamin E include vegetable oils, nuts and seeds.
Interestingly, vitamin D intake from supplements, but not from diet, was associated with fewer respiratory complaints, prompting the researchers to suggest that the findings add to the current scientific debate on the value of vitamin D supplementation.
"Our findings are consistent with the hypothesis that supplementation is critical to ensuring adequate vitamin D status is maintained and potentially indicate that intake of vitamin D from diet alone cannot help maintain adequate vitamin D status," say the researchers, cautioning that this is an observational study and therefore can't establish cause.
They add that the number of respiratory complaints was small in the study, meaning that no inferences can be made in respect to the Covid-19 pandemic.
"Our study also highlights the need for further data collection on nutrition and respiratory disorders to cover wider geographical areas and high-risk groups, including a focus on other ethnicities," they add.
'Sensible to provide vitamin D supplementation'
Shane McAuliffe, Science Communications Lead for the NNEdPro Nutrition & Covid-19 Taskforce, says: "While acknowledging the limitations of this data, it does add further to a growing body of interest and evidence for the role of vitamin D in respiratory health.
"Given our knowledge of the extent of vitamin D deficiency in the population, balanced with the low cost and low risk of adverse events, it seems sensible to provide supplementation of this key vitamin, particularly to those most likely to be deficient."
Professor Sumantra Ray, Executive Director of the NNEdPro Global Centre for Nutrition & Health in Cambridge and Visiting Professor of Public Health at Imperial College London, adds: "Nationally representative data continue to remind us that micronutrient deficiencies are far from a thing of the past, even in higher income nations like the UK, and this trend is mirrored by comparable global data sources from lesser resourced countries to those with advanced health systems.
"Despite this, micronutrient deficiencies are often overlooked as a key contributor to the burden of malnutrition and poor health, presenting an additional layer of challenge during the Covid-19 pandemic."
For more information, visit: nutrition.bmj.com/content/early/2020/10/05/bmjnph-2020-000150