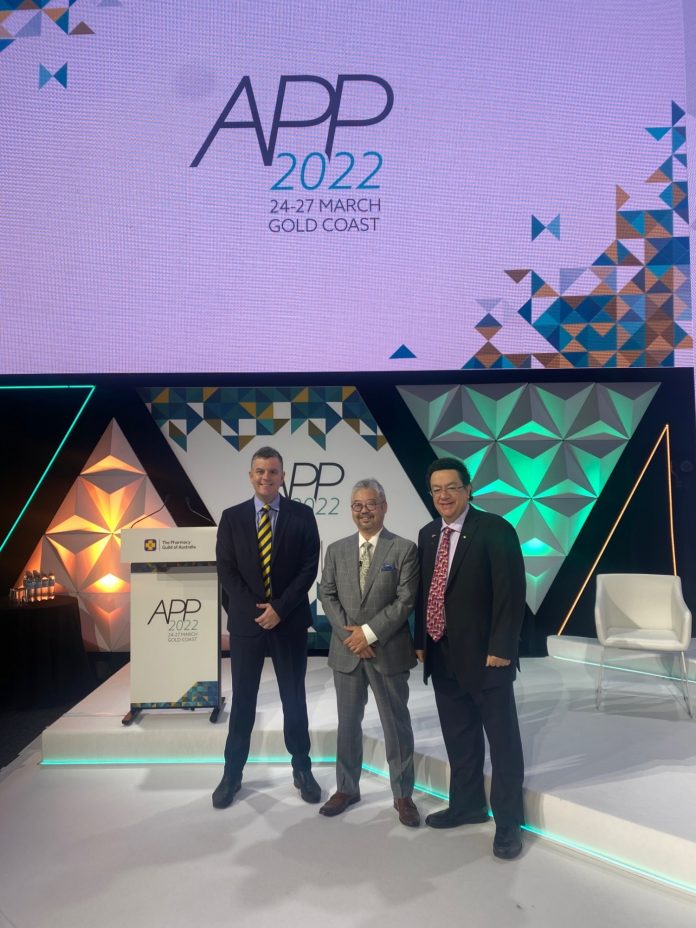 Canadian health care expert, Professor Ross Tsuyuki has weighed in on the benefits of pharmacist prescribing, sharing findings from his research supporting full scope of practice from an international perspective at the recent APP2022. 
Professor Tsuyuki, Professor and Chair, Department of Pharmacology, University of Alberta (Canada) has produced several presentations and peer-reviewed journals exploring full scope, the need for independent pharmacist prescribing and improved patient outcomes.
Using the example of hypertension, Professor Tsuyuki said that the benefits of "pharmacist intervention, including education, consultation and/or prescribing" is demonstrated in clinical trials, which show that it "can help to reduce blood pressure, achieve better patient outcomes and save the healthcare system $15.7 billion over 30 years".
"In my home Province of Alberta, Canada, primary health care providers, including pharmacists and general practitioners, work together every day to provide a strong continuum of care for patients," Professor Tsuyuki said.
"Pharmacists working to their full scope of practice has been working well to benefit patients for many years." 
OECD countries practising to full scope
The Pharmacy Guild of Australia, Queensland Branch President, Chris Owen, said that Professor Tsuyuki's world-class research demonstrates the clinical support in other leading jurisdictions for the need for community pharmacists to be practising to their full scope of practice. 
"Pharmacists in other Organisation for Economic Co-operation and Development (OECD) countries like Canada, the United Kingdom and parts of New Zealand are able to practice to their full scope," Mr Owen said.
"Evidence is showing that this is providing real and tangible patient benefits." 
Professor Tsuyuki's research, Mr Owen said the research provides "good evidence supporting the fact that patients benefit from pharmacists practising to their full scope of practice".
"The research, published in 2015, shows improvements in the management of hypertension, HbA1c, hyperlipidaemia, cardiovascular risk, uncomplicated urinary tract infections, and so on, but also cost-savings and, importantly, patient preferences," Mr Owen said.
"Multiple studies have now shown that pharmacist prescribing is clinically efficacious and a cost-effective means to improve both access and quality of care.
"Over many years, Professor Tsuyuki's research has found that independent models provide equal opportunities for patient-centred care when information flows both ways between general practitioners and pharmacists," he said.
North Queensland trial  
Mr Owen said the proposed North Queensland Community Pharmacy Pilot will see community pharmacists able to treat patients for common health conditions, such as pain management, ear, nose and throat conditions, and uncomplicated urinary tract infections. 
"In order to take part in the Pilot, community pharmacists would first have to undertake further university post-graduate study supervised over 12-16 months," Mr Owen said.
This further education, he said, will enable "pharmacists to work to their full scope" and "is critical to ensure all Queensland communities have access to health care".
"Pharmacies," Mr Owen said, "are uniquely placed to be able to deliver this [health care]."