Pharmacy Platform is merging with Pharmacy Alliance, forming The Platform Alliance Group (PAG), which will reportedly be one of Australia's strongest independent pharmacy groups, excluding wholesalers.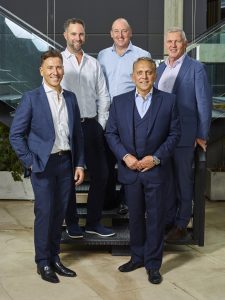 Former founder and Director of Pharmacy Platform, Steve Kastrinakis who is now one of the members of The PAG board says, "coming together was clear […] we are stronger together and our purpose is simple […] a strong future for independent pharmacies across Australia".
This merger, says Mr Kastrinakis, will enable The PAG to better support their members and "reflects their ongoing commitment to growing and improving the overall member experience".
"The pandemic has demonstrated the value of community pharmacy, with a shift in market share away from franchises, towards independent pharmacies," says Mr Kastrinakis.
"However, this has also made the industry more attractive to large corporations, like Wesfarmers and Woolworths.
"We know independent pharmacists want local solutions for their respective communities and seek tailored and personal support to meet their owner-oriented goals.
"Collectively, we are stronger together, and focused on the growth of our membership and our people," he says.
Newly appointed PAG CEO, David Fenlon says that amassing the experience and excellence of the current Pharmacy Alliance and Pharmacy Platform businesses serves to protect and grow the interests of other independent pharmacists moving forward.
"I am thrilled to be leading two businesses who have been passionately committed to protecting the best interests and welfare of independent pharmacy for more than 20 years," he says, adding that this merger gives them the means to "protect pharmacy owners".
"Increased investment and innovation will see new and improved offers and models designed to increaser supplier return on investment and volume growth," says Mr Fenlon.
"We are now a Group of almost 1200 members dispensing over 1 million scripts per week and employing over 10,000 people who deliver the highest standard of care in their local communities.
"Combined we have a strong suite of brands and independent offers. We will work towards providing customer-centric strategies to independent pharmacy owners to help grow their businesses.
Reportedly, as part of the merger the Group's commitment is to retain all employees, and to set-up an integration team with representatives from both Pharmacy Alliance and Pharmacy Platform, who will work with senior managers to establish a cross-company culture team.