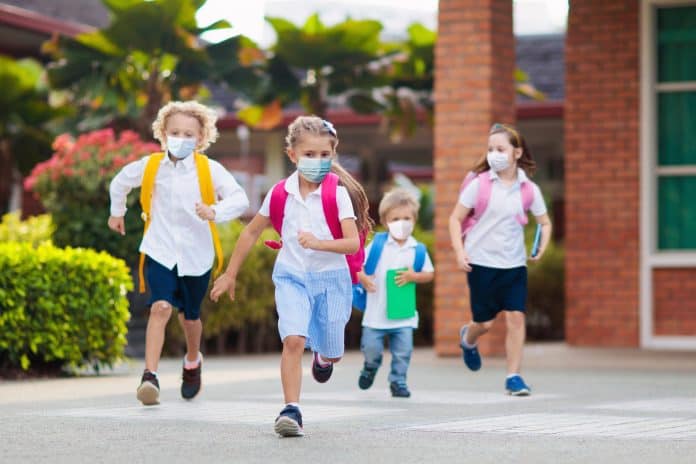 Researchers and graduate teachers from Monash University's Faculty of Education have come together to address the challenges the education sector faces in providing a quality, inclusive learning environment for students across Victoria during the ongoing Covid-19 lockdown.

As Victorian schools, teachers and students adapt to the pressures of stage 4 lockdowns, questions have been raised about how inclusive education can be provided during remote learning.
Inclusive education means providing high-quality schooling that is fair and equitable for all students. It means every child is welcomed and valued without exception.
However, Covid-19 has created, and in some cases exacerbated, educational divides based on postcodes nation-wide. Some students in virus-free zones have returned to face-to-face learning, while others across Victoria remain confined to their homes.
Monash researchers have provided some suggested guidance for schools, teachers and parents to help students cope during these challenging times away from the classroom and familiar faces.
Monash Professor of Inclusive Education Umesh Sharma says there are five simple ways schools and teachers can support students who have additional needs.
Work with the learner and the family, be a good listener and find out ways to provide support.
Communicate frequently with families to identify potential barriers they may be facing to support their children with their schooling.
Reduce rather than increase schoolwork. Consider linking school activities to home routines to make it easier and more meaningful.
School activities should allow students to build new social connections and sustain the old ones. Form small groups where peers can support each other and complete school activities together.
Monash University inclusive education researcher and former secondary school teacher Dr Kate de Bruin offers a webinar with Learning Difficulties Australia about using Universal Design Principles to support students. To watch a video on inclusive education in the classroom, please visit https://business.facebook.com/watch/?v=284931546286853