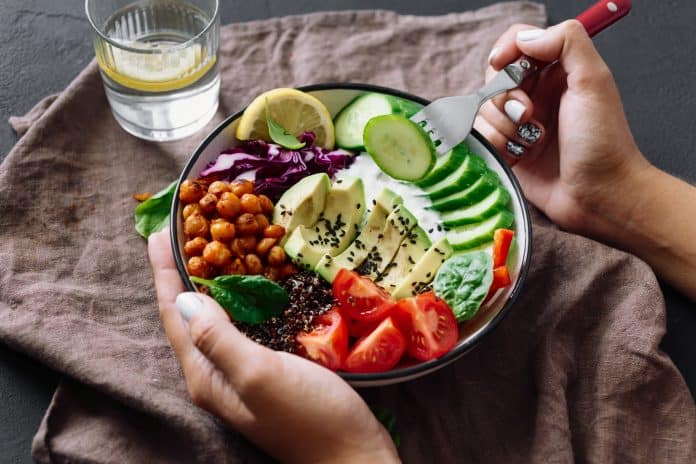 Media Release 
Whether you're working from home in the new Covid-19 safe world or back in the office, everyone knows healthy employees are more productive.
11-17 October 2020 is National Nutrition Week and the Queensland developer of a new nutrition app, Sophus, is offering a free webinar to help organisations support a healthier workforce.
"We started our free webinar series at the beginning of the coronavirus pandemic to provide support to people when they needed it most, or were keen to learn more," says Sophus Accredited Practising Dietitian and Accredited Sports Dietitian, Christie Johnson.
"I'm really excited for this week's webinar on fuelling well for work, because I think everyone is feeling the same at the moment – run down and tired," she says.
"So, if we can eat well, we'll be able to look after our health and be more productive."
The webinar, including time and cost-saving tips, coincides with the launch of a free online corporate nutrition program for all Queensland businesses, whether you are a sole trader or a large company.
"Sophus is the first mobile health application in Australia combining evidence-based nutrition with behavioural insights, psychology, and adult-learning theory," adds Sophus CEO, Tara Diversi.
"With the support of Advance Queensland, we've been able to provide Queensland businesses six months free access to a suite of online programs for their employees, from weight management to nutrition for working from home or remotely."
The app features bite-sized content including videos, healthy recipes, and tips for setting goals and sticking to them.
"Anyone using the Sophus app can take photos and ask questions when they want, in real time, with the secure instant messaging dietitian coaching portal instead of waiting a few weeks or months between face to face consultations," says Ms Diversi.
"We're encouraging Queensland businesses to support their employees during National Nutrition Week by inviting them to attend the Fuelling Well to Perform Well at Work webinar and signing up for the free Sophus corporate nutrition program."
To sign up for the Sophus program, visit: sophus.com.au/qldbusiness
To register for the free webinar this Thursday, 12-1pm AEST, visit: eventbrite.com.au/e/fuelling-well-to-perform-well-at-work-tickets-122504551411
The webinars will continue fortnightly until the end of 2020.
Text by: Sophus