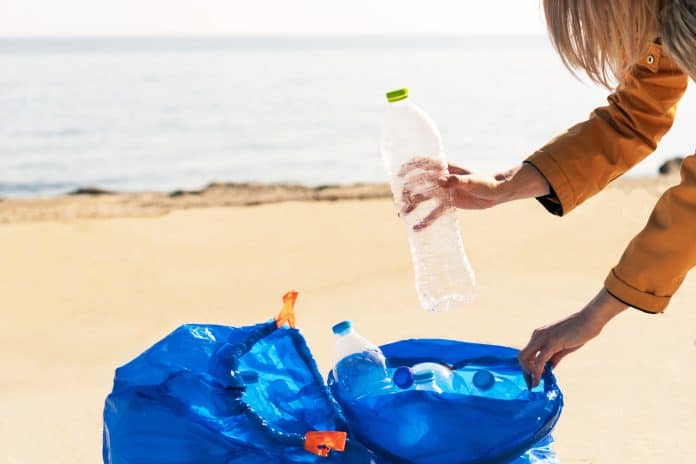 As part of its Green Beauty Initiative, Garnier has announced a partnership with Take 3 For the Sea, an Australian non-profit organisation that inspires community participation in simple actions to reduce the impacts of plastic pollution and waste in the ocean and broader environment.
With Garnier "committed to having an impact beyond the beauty industry", Garnier Marketing Director, Jane Hanger says they are "thrilled to partner with Take 3", whose mantra of taking three pieces of rubbish with you when you leave an outdoor destination to make a difference, is a powerful message according to Ms Hanger.
"Small actions in our daily lives really can drive positive change for our planet … Take 3's philosophy is powerful … [and] really aligns with our 'Green Beauty' mission to make sustainable beauty inclusive and accessible to all," says Ms Hanger.
Chief Executive Officer of Take 3 For The Sea, Sarah Beard, says Take 3 is pleased to welcome Garnier as a Bronze sponsor.
"With Garnier's support, Take 3 can expand school programs that educate kids about global plastic pollution, while continuing to deliver campaigns that encourage simple, effective action.
"Garnier's commitment to sourcing 100% recycled and recyclable plastic by 2025 supports Australia's transition to a circular plastics economy – an essential means to reducing plastic pollution," says Ms Beard.
To launch the partnership, Garnier is donating 5 cents for every product sold nationally in Woolworths supermarkets, to the value of $20,000 to support Take 3's efforts to educate, conserve the environment and protect wildlife from the impacts of plastic pollution and waste.
Shoppers who choose to purchase any Garnier product in Woolworth supermarkets between 21/10/20 and 20/11/20 will automatically donate 5 cents to Take 3 For The Sea.
The Take 3 partnership follows on from Garnier's involvement in last month's Coastal Clean Up campaign, that encouraged all Australians to play their part in keeping their local coastal and waterways clean wherever possible.
Garnier's Green Beauty Initiative
Garnier's Green Beauty Initiative is a commitment to radically reduce the beauty brand's environmental impact by 2025.
The initiative is a complete end-to-end approach to sustainability and aims to transform every stage of Garnier's value chain and includes significant effort to reducing plastic in its packaging.
By 2025, Garnier will aim to use Zero Virgin Plastic in all packaging, saving 37,000 tonnes of plastic every year and by 2025 all packaging will also be either reusable, recyclable or compostable.
To learn more about Garnier's Green Beauty initiative, read our interview with Garnier General Manager Consumer Products Division, Geoff Bellingham (pages 16-19): rpassistants.com.au/magazines/retail-pharmacy-assistants-september-2020/