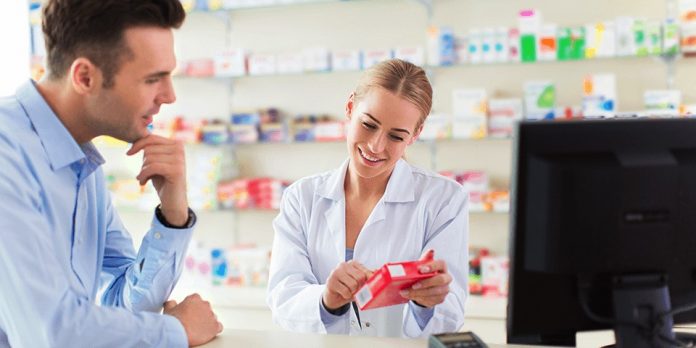 Following a recent violent incident in Moe, Victoria, pharmacy staff are reminded of the Pharmacists' Support Service (PSS) – a confidential helpline available should pharmacy staff feel the need to speak out following any incident.
The violent incident, which occurred last Thursday ay Chemist Discount Centre, in which a window between a consultation room and a dispensary was angrily smashed by a disgruntled patient, has sparked calls to the general public to respect the right of pharmacy staff to safety and courtesy.
Pharmacy owner at Chemist Discount Centre, Moe, Rania Hanoun describes the incident in an email to colleagues:
"It's been an overwhelming week. Patient smashed glass window and verbally abused us, but we received so much support from the community.
"Last Thursday a patient smashed glass window between the consulting room and the dispensary as I was talking to him.
"As he punched the glass the first time, I knew he was not going to stop at that, I took few steps backward away from the window, he kept going at it until he smashed the whole window and the metal frame.
"It was frightening as customers ran to one side of the shop while others ran to check on their children in their cars as he walked out.
"Thankfully no one was hurt. But we were overwhelmed by the support and care of the community.
"I received phone calls to check in on us and one of the customers who was in the pharmacy at the time brought me lovely flowers to put a smile on my face.
"Thank you to my staff who won't let this event dampen their spirits and are always there for our customers. Thank you to our community who value and respect us."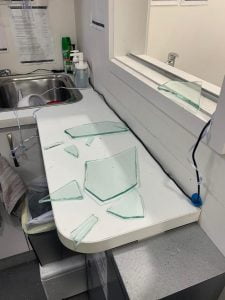 Ms Hanoun's business partner, and CEO of the Advantage Pharmacy Group, Steven Kastrinakis, says: "Staff and customers were quite rattled by what happened. You can see them in the security video moving out of the way after the perpetrator smashed the glass in the counselling room.
"Frontline health workers should not be subjected to this aggravated violence. Moe Police were called and made an arrest. The police were surprised nobody was injured by shards of glass that were sprayed into the dispensary."
The National President of the Pharmacy Guild, George Tambassis, says he was very disturbed to hear this latest report of aggressive and violent behaviour.
"The overwhelming majority of Australians respect and trust their local pharmacy staff, which makes it all the more unacceptable when somebody behaves so poorly," says Mr Tambassis.
"I say again: Pharmacists and pharmacy staff should not be expected to endure aggression and threatening abuse from a tiny minority of Australians who are engaging in this behaviour. The safety and wellbeing of our staff and other patients is paramount."
The President of the Guild's Victorian Branch, Anthony Tassone, also deplored the incident, reminding pharmacy staff to contact PSS if they want to speak to someone after a workplace incident on 1300 244 910.